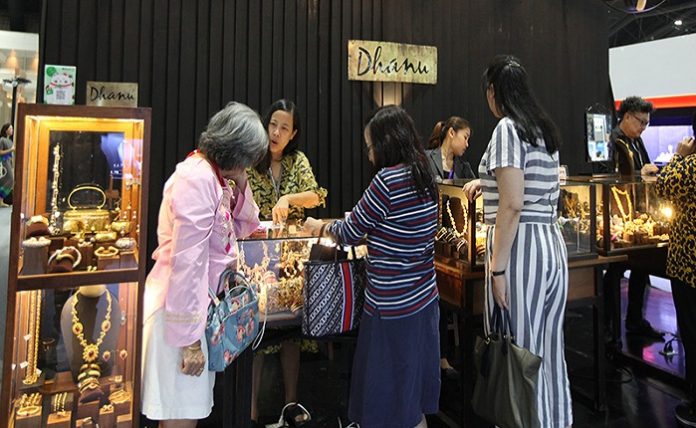 Bangkok–Thailand's Ministry of Commerce has set the dates for its 62nd Bangkok Gems and Jewelry Fair.
The trade show, run through the ministry's Department of International Trade Promotion, is slated to run from Friday, Sept. 7 to Tuesday, Sept. 11.
The September edition will feature 900 companies in more than 2,000 booths from exhibitors both domestic and international, featuring products such as loose gems, rough stones, diamonds, lab-grown stones, costume and fashion jewelry, gold jewelry, silver jewelry and packaging, and equipment.
The show again will feature such sections as "The Niche Showcase," displaying trends in a few niche markets like spirituality; "The New Faces," showcasing brands and designers new to the show; and "The Jewellers," featuring designers who participated in the government's Talent Thai and Designers' Room project who will take part in jewelry-making demonstrations and technical workshops at the show.
It also will have a number of educational seminars for attendees and a fashion show to celebrate its opening.
The DITP said the 61st edition of the show, held in late February, featured about 853 exhibitors in some 2,003 booths, generating about 2 billion Thai baht (about $64 million) in business.
For more information about the Bangkok show, visit BKKGems.com.
Concurrent with the announcement about its next dates, Thailand's Ministry of Commerce also announced that it has partnered with a number of organizations to launch a "Buy with Confidence" program.
Designed to increase confidence among consumers in buying gems and jewelry in the country, the program will issue certifications from the Gem and Jewelry Institute of Thailand to member jewelry stores and businesses that pass qualifying standards.
The ministry said nearly 140 companies have already applied for membership. This year, they are aiming to expand to include 500 companies.