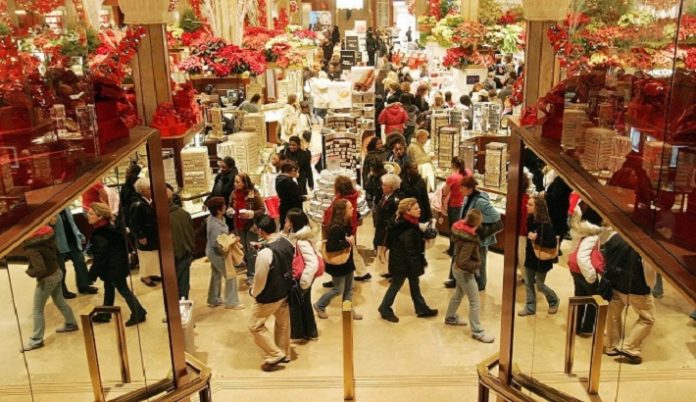 If you think the holidays are moving earlier each year, you're not wrong. A survey by the National Retail Federation and Prosper Insights & Analytics reveals that over half of consumers have already started their holiday shopping and nearly a quarter of purchases have already been made.
The survey, which took place during the first week of November, found 56 percent of consumers had already begun their holiday shopping. While that was about the same as the past few years, it is up from 48 percent who had already started at the same point a decade ago.
On average, consumers had completed 24 percent of their shopping, the highest level in the survey's history and up from 16 percent in 2009. Only 4 percent had finished shopping.
Those numbers are even higher than an earlier NRF survey that found 39 percent of holiday shoppers planned to start before November this year, saying they wanted to spread out their budgets and avoid both crowds and last-minute stress.
Another 43 percent planned to start in November, and only 18 percent said they would wait until December.
"Consumers don't wait for Thanksgiving or Black Friday anymore and neither do retailers," said Prosper Executive vice president of Strategy Phil Rist. "Retailers responded this year by offering promotions earlier than ever, with some rolling out holiday deals even before Halloween."
This year, there are only 26 days between Thanksgiving and Christmas, down six days from last year and the shortest number possible. However, NRF said it does not expect this to make a difference in spending given the number of people who had already begun shopping.
News Source: idexonline