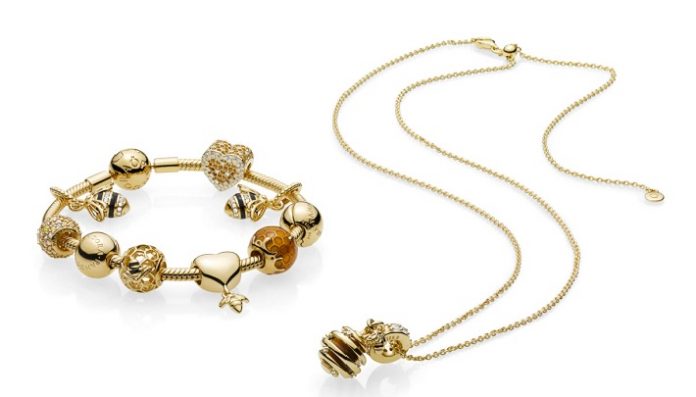 In the first quarter of the year, Pandora acquired 17 franchise stores, mainly located in the UK.
According to the jewellery giant's Q1 report, the business continued to expand its retail network and globally added 48 new owned and operated concept stores, which included the acquisition of 17 franchise stores, predominantly from the UK. In March alone Pandora took over six stores in the region.
All in all, revenue growth for the company increased by 6% in local currency for Q1 2018. This was mainly driven by EMEA as the Asia Pacific experienced a slowdown mainly due to lower growth in China. A commercial plan to strengthen the Chinese business is now being implemented.
In the EMEA, revenue soared by 16% in local currency, compared to the same period in 2017. The brand attributes this growth to strong performances in Italy, France and Germany. However, the brand reported that the UK remains a "challenging retail environment" and consequently growth in local currency was flat for the quarter/
Meanwhile, the first quarter of the year saw Pandora make good progress on the strategy presented at its Capital Markets Day in January 2018, with a focus on product innovation, agile manufacturing, digitalising the brand experience and enhancing the omnichannel retail offer. This included the launch of the
Pandora Shine collection in March as well as installing plating lines at the crafting facilities in Thailand.
Commenting on the results Pandora chief executive officer, Anders Colding Friis, says: "We have good momentum on our strategy towards 2022. Revenue from owned retail grew 32% and now represents more than 50% of the Group revenue, providing us with greater control over the brand.
We are also pleased with the positive reception of our new Spring collection, including Pandora Shine. As anticipated, sales growth has started at a moderate pace, and is expected to improve as we gradually introduce more newness in our product assortment throughout the year."
Pandora expects to add around net 200 concept stores during 2018 of which roughly 50% are expected to be opened in EMEA, 25% in Americas and 25% in the Asia Pacific. The brand expects two-thirds of the concept store openings to be PANDORA owned stores.
News Source: professionaljeweller. com