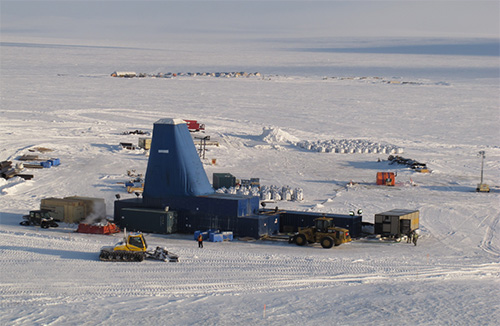 In a meeting with the Iqualuit City Council held in northern Canada last week, Tom Peregoodoff, President of Peregrine Diamonds said that the Company had drawn up a plan to invest a further $15-$17 million to conduct bulk sampling, core drilling and pre-feasibility studies at the site of the Chidliak Mine in Nunavut, according to reports in the Canadian press.
Peregrine officials told the councillors that it hoped to begin actual production at the site by 2021, the reports say. The Company has spent nearly $23 million on the project, during the prospecting phase which began in 2003.
Earlier this year, Peregrine released a preliminary economic assessment (PEA) report that delineated 74 kimberlite pipes, 45 of which were proven to contain diamonds. Based on the revised mineral resource estimates following this study, it estimated that the mine would have a life of at least 10 years.
The Chidliak project is spread over an area of over 564,000 hectares of land and includes nearly 577 separate claims.
Peregoodoff also reportedly told the Council that once the project was operational it would provide jobs for the local communities as well as give a boost to the economy in the region. He urged the Council to help the Company overcome some of the challenges faced by it in transportation to the site. According to reports, Chidliak is presently mostly accessible only by air.
Till date the Company has also used, and maintained, the traditional winter trail which is used by hunters and recreational users. The reports say that a few months ago, Peregrine had proposed that the Council construct a160 km all-weather road to link the mine with the town. This proposal is now pending with the Council's planning department, the reports add.
News Source : gjepc.org