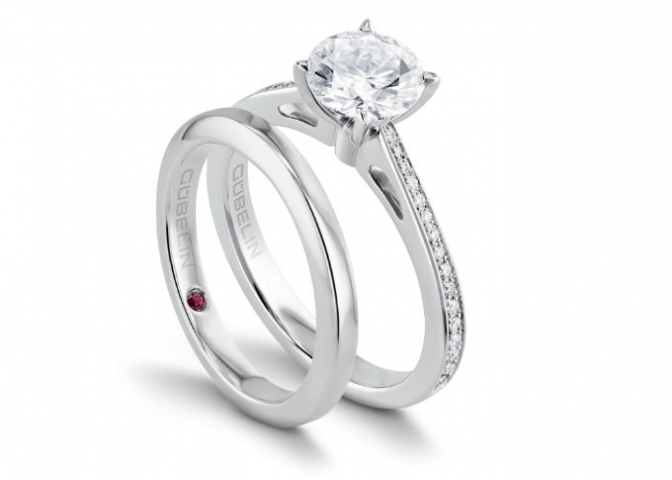 Celebrated jeweller Gübelin is injecting modern elements to classic diamond jewellery to pay homage to the diamond's multifaceted and enduring appeal.
According to the company, its latest jewellery pieces are "perfect for commemorating engagements, weddings and all other special events in life that serve as occasions for joyous celebration."
Diamond jewellery pieces bring to mind unique and emotional moments through a combination of classic and modern elements, added the jewellery house. Diamonds likewise symbolise strength, eternity and beauty – making diamond jewellery the perfect present for major milestones in life, such as graduations, promotions or anniversaries.
In addition, the diamond is the birthstone for the month of April and is the symbol of a 60th anniversary hence the name diamond jubilee.
"Wearers will enjoy these classic jewellery pieces throughout their entire life, day for day. Glittering diamonds, with their inner fire and their literal brilliance, are everlasting," remarked Gübelin.
Headlining these new collections are solitaire rings, earrings and necklaces. Along with the treasured brilliant cut with 58 facets, the range includes other cuts and shapes, such as heart-shaped diamonds.
Eternity rings with diamonds that form a glittering circle are also available. Gübelin said solitaire rings may also be combined or stacked together because the prongs that hold the gems in place are designed to be worn together with other rings – for example, with an Eternity ring or a plain white gold ring. These can be worn as additional jewellery or as a wedding ring, making these solitaire rings a popular choice as engagement rings.
News Source : jewellerynet.com