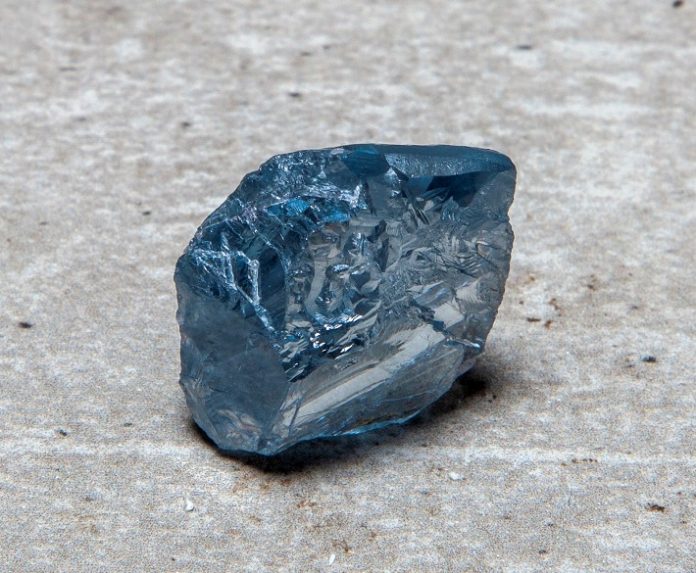 Petra Diamonds recovered a 39.34-carat Type IIb blue diamond of exceptional quality in terms of both its colour and clarity at the celebrated Cullinan mine in South Africa on 1st April. The company plans to sell the diamond via a special tender.
Petra's strategy is to focus on value rather than volume production by optimising recoveries from its high-quality asset base in order to maximise their efficiency and profitability.
The famed Cullinan mine made history with the discovery of the eponymous diamond in 1905 that still holds the record for the largest rough gem diamond ever found, at 3,106 carats, and now form part of the British Crown Jewels.
Caption: The 39.34-carat Type IIb blue diamond recovered at Cullinan on 1st April 2021. Photo courtesy Petra Diamond