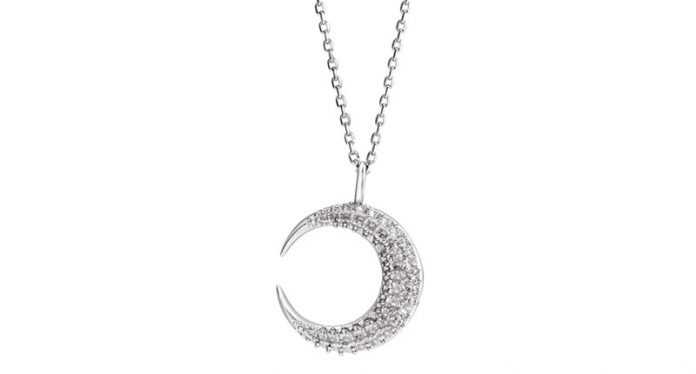 New York–Next week will see a total eclipse of … the sun, not your heart.
On Monday, the Earth will cross the shadow of the moon, creating a total solar eclipse.
This eclipse is special because for the first time in 40 years, according to NASA, the path of the moon's shadow will pass through the continental United States. It'll only be visible in other countries as a partial eclipse.
The latest Piece of the Week from Stuller is here to celebrate the upcoming event.
The company's 14-karat white gold moon necklace, featuring 0.33 carats of diamonds, retails for $1,239.
The best part about such a wearable, well-priced piece? It leaves plenty of room–wallet-wise and jewelry look-wise–to add on many more layers.
Perhaps more out-of-this-world pieces for a full celestial look?
News Source : nationaljeweler.com