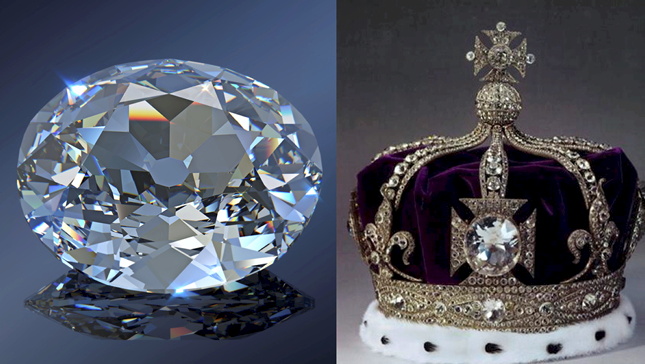 The death of Queen Elizabeth II has reignited the debate over the future of the iconic 105.6-ct Koh-i-Noor diamond.
The centerpiece of her crown, a Type IIa D-color gem said to be the world's most valuable diamond, will reportedly be worn by Queen Camilla, wife of the new King Charles III, at his coronation.
But several countries – among them India, Pakistan, Iran, and Afghanistan – have all laid claim to the diamond, which is again in the limelight.
The Koh-i-Noor, a 14th century Golconda diamond then weighing 186-cts, was presented to Britain by the Maharaja of Lahore in 1847 after the Anglo-Sikh war. It was re-cut as a significantly smaller brilliant oval and has been part of the Crown Jewels ever since.
It was set in a platinum crown created for Queen Elizabeth II's mother for the coronation of King George VI in 1937, and was worn by the Queen herself at her own coronation in 1953.
Shortly before her death, the Queen indicated that the crown should be worn by Camilla, the Queen Consort, at the coronation of Charles III, according to a Daily Mail report.
Last August barrister Javed Iqbal filed a petition at the Lahore High Court, as part of long-running legal move, seeking directives for the federal government to take measures to bring back the diamond to Pakistan. He said the diamond belongs to Punjab and must be returned.