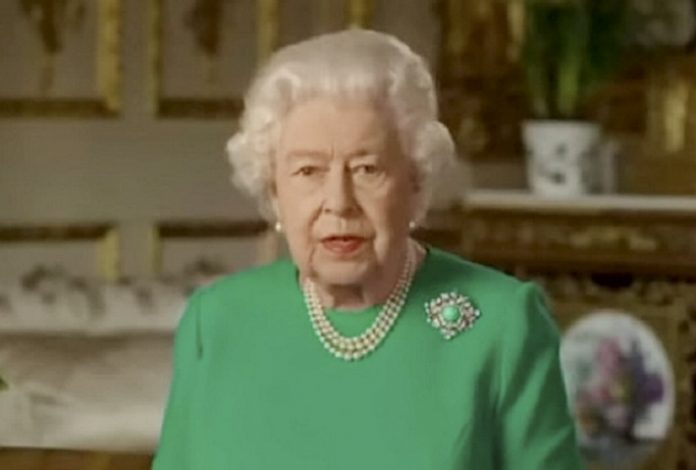 Queen Elizabeth's jewelry attracted almost as much attention as her message when she made an historic TV address on the coronavirus crisis.
Keen royal observers were intrigued to see her wearing a rarely-seen turquoise and diamond brooch inherited in 1953 from her grandmother Queen Mary, widow of King George V and a keen jewelry collector.
It was a gift from the new queen's in-laws on the couple's wedding day in 1893.
Queen Elizabeth, aged 93, was first seen wearing the piece publicly in 2014, more than half a century after it came into her possession.
She made only the fifth public address of her 68-year reign on Sunday, with a message of hope and healing as the world battles Covid-19.
Her unexpected choice of jewelry prompted furious debate among observers and on social media.