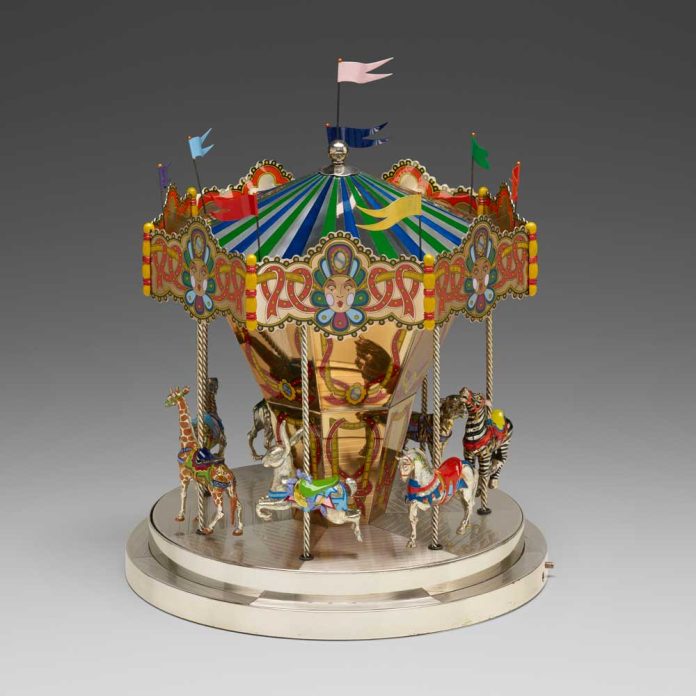 Rago/Wright is pleased to bring a remarkable selection of circus figures designed by Gene Moore for Tiffany & Co. to auction as part of Jewels XOXO on February 9th. Rarely presented in such quantity, these 60+ original sterling and enamel figures were collected over decades by Hollywood and Broadway producer Robert Boyett, and are sure to enchant generations to come.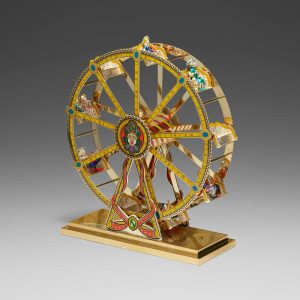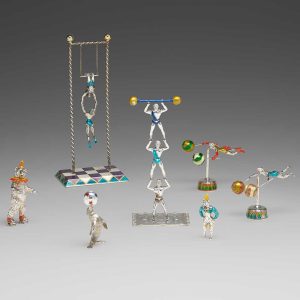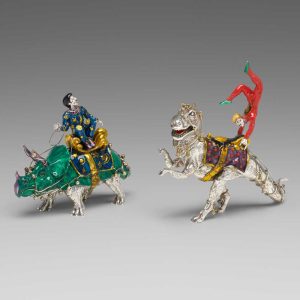 Renowned the world over as a boundary-pushing window designer for Tiffany & Co., Gene Moore was a master of fantastical world-building. From the mid-1950s to the late 1990s, Moore crafted wildly enchanting scenes for Tiffany's Fifth Avenue flagship, even incorporating the contemporary art of Robert Rauschenberg, Jasper Johns, and Andy Warhol. In the 1980s, he branched out into designing a new sort of spectacle drawn from historic Americana: a circus in miniature, rendered in sterling silver and vibrantly colored enamel. Moore let his imagination soar and Tiffany & Co. brought his vision to life, from daring acrobats and dinosaurs outfitted in saddles to a gaggle of clowns and lions, tigers, and bears – and much more.
Divided into twelve lots, this group of more than 60 circus figures arrive from the collection of producer Robert Boyett, who worked between Hollywood and Broadway on sitcoms including Happy Days and Family Matters and theatrical productions To Kill a Mockingbird, Spamalot, and Dear Evan Hansen. As a predecessor of uniquely American entertainment, the circus and its mythos continues to fascinate today — it is no surprise that Boyett was drawn to Moore's exquisite homage.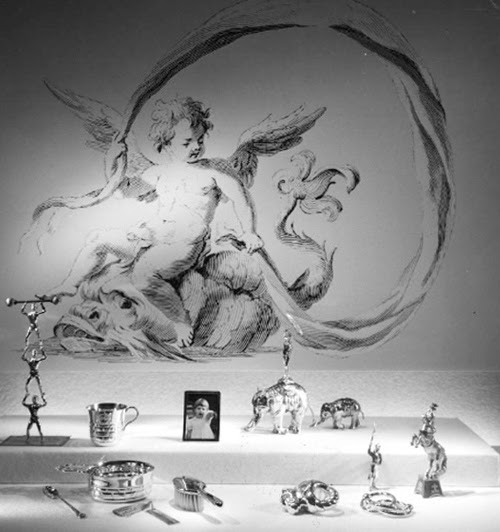 As jewelry historian Levi Higgs writes in a specially commissioned essay, "Even when the world may be on pause in some regards, this set of silver Tiffany & Co. objects will ensure the curtain always rises on the greatest show on earth."