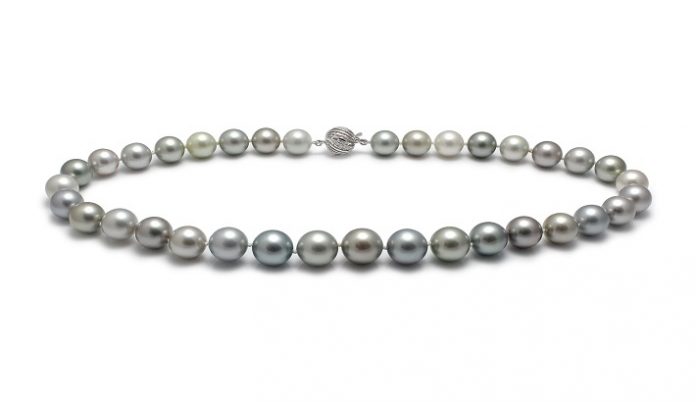 Raw Pearls, one of the UK's leading pearl jewellery suppliers, has had an incredible year with the launch of an innovative education programme, numerous awards and new product lines – all of which they will celebrate with a monumental stock clearance at this year's IJL.
Pearls have been enjoying a revamp for some years now but this summer has seen style headlines rich with pearl trend mentions. From pearls for men to pearls in the movies and countless chain and metal collaborations, this stone has been at the centre of contemporary designs.
Raw Pearls therefore encourages their clients to share news and pearl knowledge in order to inspire increased sales and the firm's stock clearance is the 'pearl on the cake'. It will showcase a vast array of pearls including earrings, necklaces, pendants and an extensive collection of loose material.
Raw Pearls director, Miranda Raw, shares: "As we all know, the high street has been somewhat stuck of late, and we want to help our clients by offering at least 25% off hundreds of our lines at IJL in September. Visitors will see pearl prices like they've never seen before"
IJL exclusive prices will range from £5 ex VAT to £2000 ex VAT and will include freshwater, Akoya and Tahitian pearls with silver, yellow and white gold fittings and clasps. Visitors will be saving 25% or more and will be able to view the range at the company's usual spot on stand A70.
While in the same spot, the Raw Pearls stand will be sporting a new-look.
New Source :  professionaljeweller