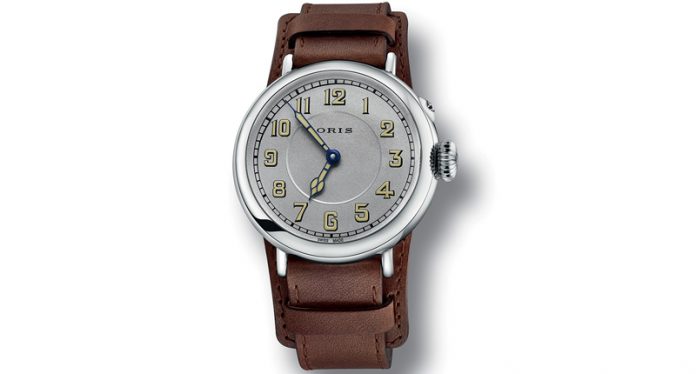 Hölstein, Switzerland–Swiss watch brand Oris is rebranding, swapping out its old crest logo for a clean new one and a tagline that emphasizes the company's standing as an independent watch brand.
The new logo, seen below, includes the words "Hölstein 1904," under the Oris name, a nod to the date and the place in Switzerland where it got its start. Hölstein is a village in the Waldenburg Valley in northwest Switzerland; Oris still makes its watches on the same site in the village where it started 113 years ago.
20180216 Oris logos copy
The old Oris crest (top), a logo that has been used by the watch brand for decades, is being replaced by logo seen at bottom.
In addition to a new logo, the watch brand has a new tagline: "Go your own way."
Oris said its new logo and tagline are meant to call attention to the fact that it is one of the few independent Swiss watch brands left—many once-independent brands are now part of larger companies like Richemont, LVMH and Swatch Group—and that it "continues to forge its own path."
It also is intended to encourage the watch brand's "independently minded" customers to follow their own path, Oris said.
Director of Marketing Jamie McCorry said the new store visuals and packaging are being rolled out to retailers right now. The rebranding will not impact the logo on the company's watches, as those feature only the Oris lettering.
Oris is exhibiting at the upcoming Baselworld show, scheduled for March 22 to 27.
News Source : nationaljeweler.com