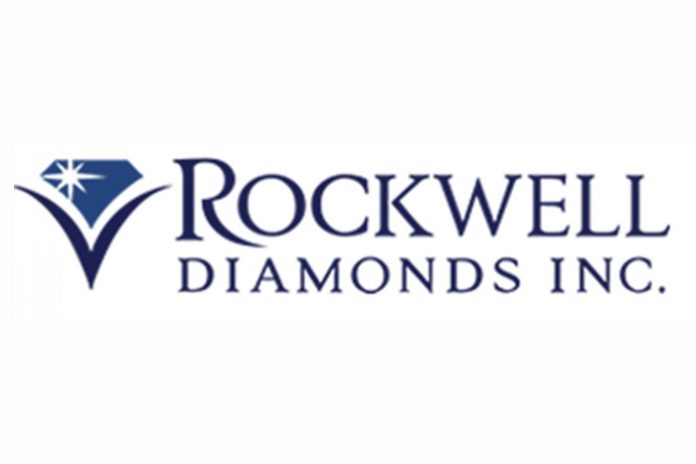 Further to its announcement in mid-October that it was undertaking "a   strategic review of its assets and business options", Rockwell Diamonds Inc.  confirmed yesterday that it had formulated a turnaround plan which was unanimously approved during a special Board meeting on November 20, 2016.
Under this plan, the Company  decided that:
It will accelerate the ramping up  of Wouterspan to its full production of 200,000m3 a month
It  will realise a material reduction in cash operating and off mine costs
It will increase production volumes in Q1 of FY2018 with a further 60,000m3 a month by making operational adjusttments
It will decrease the   operations footprint by disposing of any assets that do not fit the business model  –  a sale process is already well  underway with respect to  Remhoogte/Holsloot and Saxendrift mines
It will secure adequate and timely cash investment  for is  capital and operational requirements – In this regard, the   Company  confirmed   commitments of US$ 8 million as additional funding on similar terms to the current loans.
"This plan will enable Rockwell to perform the necessary upgrades to equipment and infrastructure to implement its turnaround plan," the Company stated.
News Source : gjepc.org