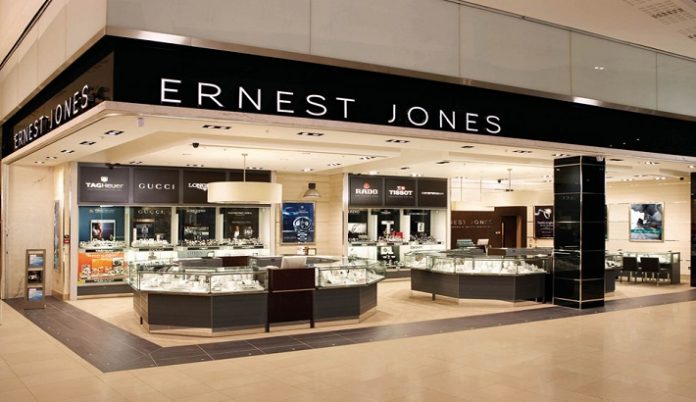 Same-store sales decreased by 5.2% to £87.6m for Signet's UK operation, which encompasses H Samuel and Ernest Jones, during the first quarter of FY2020.
While ATV increased by 0.2%, the number of transactions fell by 5.4% for the retailers collectively.
The retail giant says sales declined across categories and continued to reflect a difficult operating environment in the UK.
Overall, Signet's total sales were $1.43 billion (£1.1bn), down 3.3%, in the 13 weeks ended May 4, 2019 on a reported basis and down 2.6% on a constant currency basis.
Total same store sales performance decreased 1.3% year-over-year, with all stores down apart from one (Piercing Pagoda).
eCommerce sales however were $154.3 million (£121.3m), up 5.3% year-over-year. eCommerce sales accounted for 10.8% of sales, up from 9.9% of total sales in the prior year quarter. Brick and mortar same store sales declined 2.0%.
Signet's chief executive officer, Virginia C. Drosos, remarls: "We delivered operating profit above our guidance range and strong free cash flow in the first quarter, with same store sales at the low end of our guidance.
"Given the sales trends we experienced year to date and softening retail traffic, we are narrowing our Fiscal 2020 guidance while continuing to expect strong progress on cost savings across our business. We remain focused on executing our Path to Brilliance transformation initiatives to improve the trajectory of our same store sales and drive higher profitability over the long-term."
In Fiscal 2020, the company expects to close approximately 150 stores, with 44 closures in the first quarter and limited new store openings for the full year. By the end of Fiscal 2020, the company expects it will have reduced its store base by 13% over the three-year period from Fiscal Years 2018 – 2020.
News Source: professionaljeweller