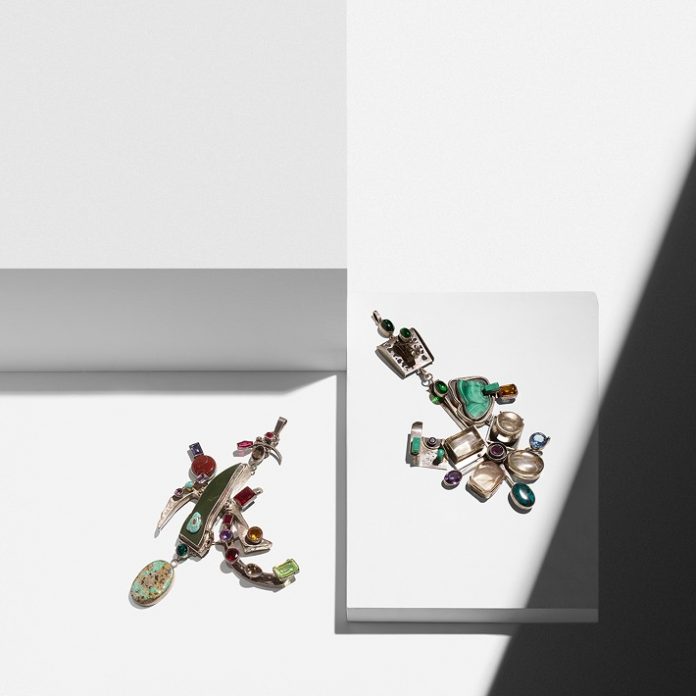 Rago/Wright is excited to announce a follow up to the landmark 1984 exhibition at Fifty/50 Gallery of American modernist studio jewelry, Structure and Ornament, curated by Mark McDonald, who organized the original show at Fifty/50.
This auction expands the narrative of jewelry in the twentieth century—its evolution away from precious metals and stones that adorned the body in beautifying ways, and toward an experimental, boisterous and conceptual medium that reflected and contended with the rapid changes in culture, the arts, technology and society.
This auction is the first of its kind in the United States to solely focus on studio jewelry. Mark McDonald, owner of the renowned Fifty/50 Gallery, has been involved with these works since the early 1980s and has formed many close, personal relationships with the artists and collectors featured in the sale. McDonald's diverse and provocative curation aims "to stress the continuum the interconnected ideas, techniques and materials" that contemporary jewelry designers share with those of a century ago.
The earliest work in this sale, an exquisite and unique hair comb by Josef Hoffmann and Wiener Werkstätte from 1909, shares its radical approach to combining precious and semi-precious materials gilt silver and mother of pearl with the unconventional pairing of 22 karat gold and pyrite in an alluring double ring by Cécile Zu Hohenlohe from one hundred years later.
Meticulous, ancient goldsmithing and enamel techniques, revived by artists like John Paul Miller, Lisa Gralnick and Giampaolo Babetto (of the famed Padua School), reside alongside pioneering experimentations in plastics and nontraditional materials by Peter Chang, Terhi Tolvanen and Petra Zimmerman, as well as works that transgress conventional notions of aesthetics and historicism from Karl Fritsch and Gijs Bakker.
Another major thread in the studio jewelry movement represented in this sale is its parallels and crossovers with fine arts jewelry by painters and sculptors such as Arnaldo Pomodoro, Beatrice Wood, Rolph Scarlett, Alexandre Noll, Claire Falkenstein and Albert Paley are represented, as are venerated designers such as Margaret De Patta, who worked out of the Bauhaus tradition, and Sam Kramer, who was inspired by Dada and Surrealism.
Structure and Ornament: Studio Jewelry from 1900 to the Present offers a rare opportunity to acquire masterpiece works in a medium that, over the course of a century, was elevated from a craft to a fine art and came to embody the many incorrigible and enthralling movements of the twentieth century.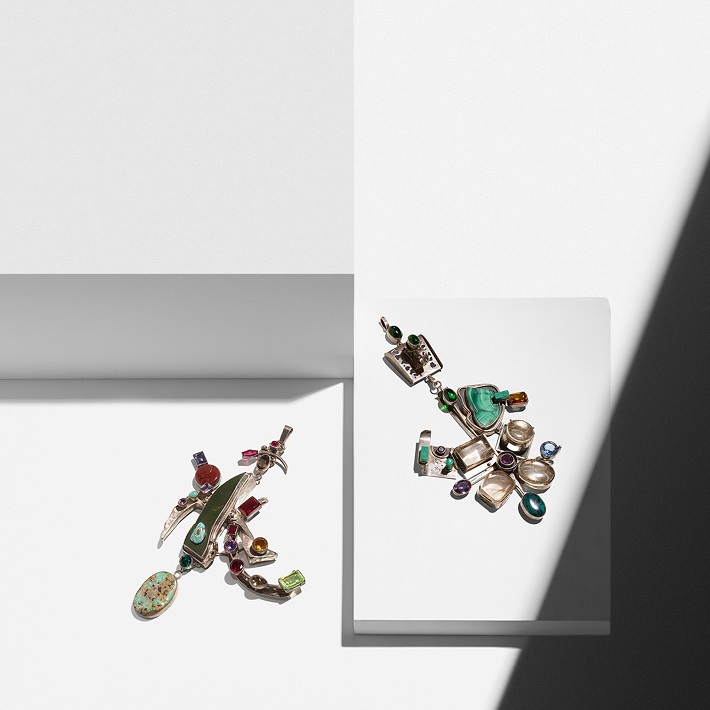 An exhibition of the works in this auction will be held at 507 West 27th Street, New York from January 31st to February 6th (Monday – Saturday, 12 – 5 PM and Sunday by appointment) and the collection will be on view at Rago in Lambertville, New Jersey from February 8th to 12th. A full-color catalog illustrating each of the works with an introduction by Mark McDonald and an essay by Toni Greenbaum accompanies the sale. The auction will take place in Lambertville on February 12th starting at 11 am est.