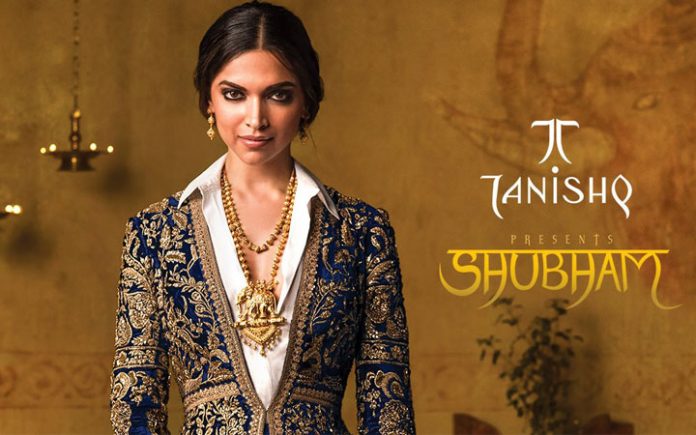 With scams and frauds tainting jewellers, Titan Co. Ltd believes the time is just right for its Tanishq brand to burnish its clean image, scoop up market share and boost overall growth.
The watches and accessories firm is planning to open 44 new Tanishq stores in 2018-19, marking one of its fastest expansion plans to date for the brand. Titan sells a majority of its jewellery under its Tanishq brand of stores, its largest revenue earner, whose footprint stood at 240 stores as of February.
"When there is suspicion, the industry suffers. Titan will benefit because the impact on consumer sentiment is they want to go to a safe haven, as in a safe place to buy, like Tanishq. They want to buy clean gold rather than buy gold in cash," Titan's managing director Bhaskar Bhat said in an interview.
In February, India's second-largest state-run lender Punjab National Bank (PNB) said it had been defrauded of about $2 billion by two jewellery groups, one controlled by billionaire jeweller Nirav Modi and the other by his uncle Mehul Choksi.
On Wednesday, there were reports that the Central Bureau of Investigation (CBI) has unearthed another bank fraud to the tune of Rs824.15 crore—this time involving Chennai-based jewellery chain Kanishk Gold Pvt. Ltd.
The scandals have already been hurting India's jewellery sector, with banks tightening the reins when it comes to lending to jewellers. Consumer sentiment has also taken a hit.
Of 25 firms that trade in gems and jewellery on BSE, only six have been trading in the green from 13 February until 22 March. Among them, the biggest losers are Gitanjali Gems and Lypsa Gems, whose shares have lost 83.85% and 41.13%, respectively during the period. In contrast, Titan has gained 9.96% during the same period.
"We do believe these kinds of events will happen in jewellery very often because of the nature of that beast. The government will get more and more interventionist and we have to deal with that," Bhat said.
Analysts agreed that if there is any company that stands to gain in this period of turmoil, with consumers desperate for safe bets, it is Titan with its Tata Group backing.
"People will be more sceptical and consumers will be more alert and they will prefer going to larger brands rather than going to a local player and getting some extra discount," said Sameer Deshmukh, analyst at Reliance Securities Ltd.
To be sure, Titan is not the only one that could gain. Jewellery firms like PC Chandra, Raikars, Malabar Gold, Joy Alukkas, GRT and others with strong brand presence, albeit in a more regional way, are also in a position to take advantage.
Titan has also made it more attractive for consumers to come and exchange their gold jewellery in the past month or so. The company used to charge consumers 8% earlier to melt down impure gold jewellery earlier but it has brought that rate down drastically, Bhat said. The company's Golden Harvest Scheme (GHS) is another avenue through which it is attracting customers, with the scheme contributing to under 20% of overall sales.
"Network expansion is definitely important because there is a limit up to which existing stores can grow and their distribution is still quite thin. Forty-four new stores is aggressive. If they do it, nothing like it, but they have overpromised on expansion in the past," Deshmukh said.
Of Titan's Rs12,717 crore revenue in 2016-17, about Rs10,237 crore was from sales of jewellery. Within that, gold accounted for over 70% of sales, protecting Titan from any possible fallout in terms of consumer demand for diamonds.