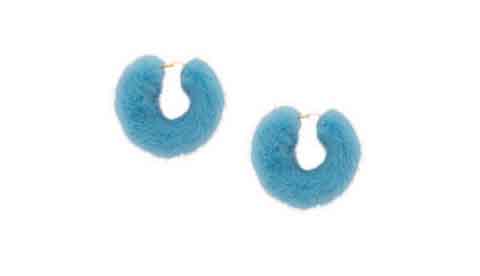 The jewels magazine and blog editors are telling their readers to buy this holiday
There is so much to love about the holidays, but one of the very best things is the return of the gift guide, those perfectly curated lists of presents to give, get, and covet.
We're always especially interested in what jewels different guides are showcasing, and so for the rest of the year, I'll be highlighting a favorite gift guide—and its favorite jewel pics—each Monday.
Up today: New York Magazine's "43 Gifts for the Fashion Forward." The guide features cashmere socks, leather slippers, and ruffly blouses, and its jewelry and watch picks are inspiring and sure to be viewed by hip, young gift buyers from coast to coast.
Among the jewelry and watch picks: a chic Michael Kors wearable; a modern pocket watch by MMT; a pair of gold-plated hoop earrings with blue-dyed mink fur by Wild and Woolly; a bezel-set diamond band by Greenwich St. Jewelers; a pair of mismatched gold, amethyst, and emerald earrings by Dior; and a Breitling Emergency watch.
(Photo of sky blue–dyed mink hoop earrings by Wild and Woolly; wildandwoollyny.com)
News Source : JCKOnline.com