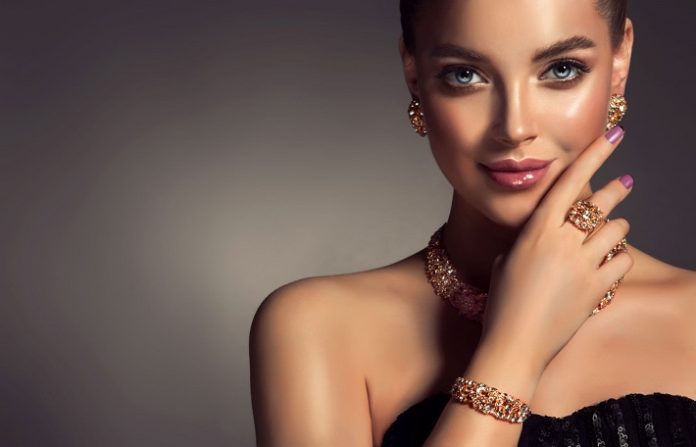 Nothing beats the beauty of using jewelry as your main fashion accessory. A single piece of jewelry can instantly bring your look to a new level. However, if you'd like to go beyond a basic look, having a set of jewelry can surely be worthwhile.
A set of jewelry would surely help to complete any of your outfits. It will allow you to have a collaborative piece that looks flawless together. However, buying one can be overwhelming as there are plenty of factors you can consider. As you begin browsing at jewelry sets from SVANA or other similar companies, below are some guides you'll need to buy a stunning first set of jewelry:
Know Your Style
When you visit a jewelry store, you might feel overwhelmed by the number of design options they have for you. It could go from minimalist, studded, traditional, and grandeur. While everything looks charming, you need to set your eye on the goal and go with a design you initially came for. While looking at the beauty that each set brings, ask yourself, which design would match your likes and preferences?
Before you visit any jewelry shop, you should first identify your style and preference for jewelry. You can browse various websites and look for jewelry sets that best match your personality or look for the latest trend. In addition, it would help if you also decided how you would like to use it. Would it be for special occasions or daily wear? It would reflect how you'd like your set to be—simple and sophisticated for everyday wear or grandeur for special events.
Set Your Budget
A jewelry set can be quite costly, especially since you're purchasing more than one piece. A set usually includes your necklace, earrings, ring, and bracelet. A single piece can already cost you thousands of dollars, which can be hefty, especially if you're looking for a grander design. Moreover, once you visit a jewelry store, you'll be presented with plenty of amazing yet expensive sets, which you might not be able to afford now but be persuaded to buy anyway.
To set your budget, you should know how much you're willing to spend on a piece and stick with it. Never allow yourself to purchase more than what you can afford. You should then tell the seller your budget so they may give you options within that range. This approach helps you narrow your design choices while sticking to the budget.
Consider Customizing Your Set
When you shop for a jewelry set, it might feel obligatory to go with what they present right in front of you. While you can choose from their ready-made pieces, you can also choose to customize a set. It allows your jewelry set to be unique and more personalized as you add a few small details to it.
Depending on your chosen shop, you can pick the specific design you'd like to make a set of. You can mix various gemstone sizes and shapes and select between ring band materials like silver, platinum, or gold. However, you need to provide a detailed description of your design so the jewelry store can duplicate what you're trying to have. Alternatively, if there's a jewelry set that catches your eye but you would like to make a few tweaks, such as changing its color, shape, or size, feel free to ask for customization and watch it come to life.
Decide On The Gemstones
A jewelry set usually uses gemstones to help make the pieces look coordinated and alike. In most cases, you can choose between various diamond shapes and sizes, which will help make the set look fancy and sophisticated. In some instances, a jewelry set might not involve any gemstones at all as it relies on the creativity of how they use the metal. But since it'll be your first jewelry set, it'll be nice to go with something traditional, like a set with gemstones.
There are multiple gemstones that you can use for your jewelry set, aside from diamonds. You can play with ruby, emerald, sapphire, opal, topaz, or even pearls. If you'd like it to be more personalized, you can even use your birthstone and let yourself be creative with how you'd like your jewelry to wrap around its beauty.
Choose Quality Gold
Gold is not just gold, especially with jewelry. Before deciding to go with one, you need to determine how much karat you're going with. In most cases, you can choose between 24K, 18K, or 14K. This can also alter the intensity of the colors and their hardiness.
A 24K gold is a pure 100% gold that usually emits a bright gold-yellow finish. It's more expensive as it doesn't have any mix of metals. An 18K has 75% gold with a blend of various metals, such as copper, zinc, or nickel. On the other hand, 14K contains 58.3% gold and other forms of metal.
While a 24K set would sound nice, they might not be the perfect everyday piece as gold is soft and easily bendable. If you're looking for a jewelry set that's great for everyday wear, choosing between 18K and 14K would be preferable, as the mixed metal helps keep the entire piece sturdy.
Confirm Resize And Repair Policy
Gold and gemstones can break, especially if they're thin or exposed to harsh conditions, causing the entire jewelry to shatter or fold into half. In that case, you'll need to bring it back to the jewelry shop so they can fix your piece and allow it to look brand new again. However, some stores might not be able to accept your repair request for free and usually ask for a fee. If that's something you're okay with, you can look for any jewelry shop around the area.
But wouldn't it be nice if you could have a free resize and repair for your set of jewelry pieces? Things happen accidentally, and you may never intend for your jewelry to break. Fortunately, some jewelry shops offer a free resize and repair policy for newly purchased items. You just have to look for shops that provide these offers. However, if they get damaged after their warranty period, you'll need to pay for any future work.
Takeaway
Buying your first jewelry set would never be a walk in the park. It would be best if you were extra careful as this doesn't come at a low price. But with enough research for what design and type you should purchase, you should be able to look for the best piece that best represents you and allows for the perfect wear.