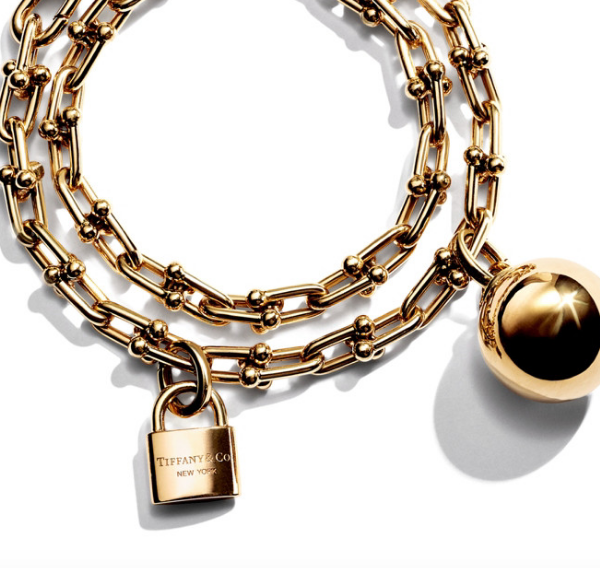 Tuesday morning Bank of America Merrill Lynch added Tiffany & Co. to its US 1 list—the roiling rundown of stocks it considers the best investment ideas at any given time, all of which are aimed at "generating returns over the long run," according to bank literature.
Tiffany & Co.'s addition knocked Burlington Stores off the list.
CNBC reports that Lorraine Hutchinson credited Tiffany's recent management and board overhaul, as well as an increased focus on innovation, with making it a more attractive stock option for investors.
Another brand beautifier for Wall Street is the company's plan to release new products more frequently than it has in the past. Tiffany has typically released new collections every two or three years, but under current creative director Reed Krakoff will launch at least two new collections per year.
The company premiered its Tiffany HardWear collection in April of this year, and will debut a "new gifting and accessories line in stores ahead of Holiday 2017," wrote Hutchinson.
Accelerating production is a savvy move for the company because, she explained, "comp growth has historically accelerated by several hundred basis points after the launch of major collections."
(Top: A bracelet from Tiffany & Co.'s new HardWear collection)
News Source: jckonline.com