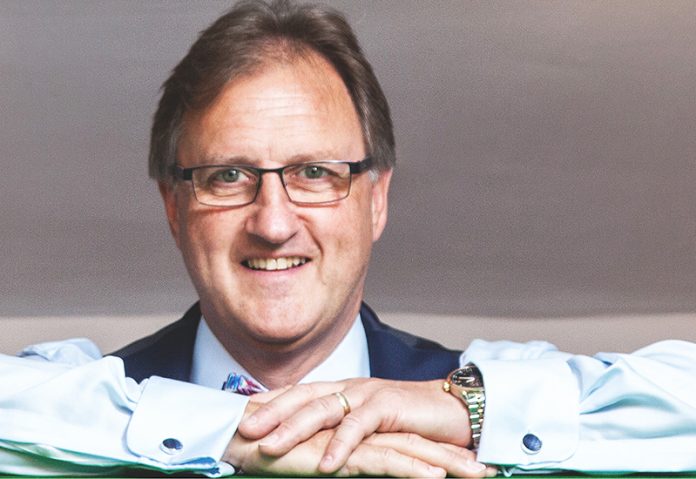 The Company of Master Jewellers has been through a period of transition over the last 18 months, but now the buying group feels confident it is now setting sail in the right direction.
When the buying group posted a questionable loss in 2016/17, many wondered whether it would survive.
Now, a year later, despite the buying group's financial results making a "bleak reading", money has been spent restructuring the business in order to prepare for a brighter future.
CMJ chairman, Michael Aldridge, tells Professional Jeweller: "Over the last three months we have been finally exiting our last business, so we are now fully focused on our members and suppliers. We've cleared the decks, and now we can offer a better service."
"It's taken a long time to get to this point but it is something we knew we had to do a year ago, it's also cost us a lot of money, but we are in a good position now and that should benefit the members in the long run," he continues.
Over the last year the CMJ has restructured internally, downsized its headquarters and closed its loss-making subsidiaries.
Today it stand with one mission – to deliver its member the best service possible.
Aldridge explains: "I think we have been distracted with the acquisitions that we have made over the last few years, and we have lost sight of what the CMJ is all about.
"I understand the strategy and the reason we made all those decision a couple of years ago but in hindsight, which is a wonderful thing, we did it all too quickly, and we didn't have the right people in the right places at the time and consequently the rest is history and now it is all about our members.
"There was a lot of positivity last night [at the Group's trade show dinner], people have realised that things have moved on and things are going back to what they expect the CMJ to be – a buying group – we are not being distracted by other subsidiaries and so on."
Looking ahead the buying group will be launching a new website this month, which is centred around bolstering business for members and strengthening networking, and it hopes to have 20 new members by this time next year.
Aldridge concludes: "At CMJ we've been through a massive transition in the last 18 months, I know that there were people that were concerned, will we survive? And the answer to that is most definitely 'yes'. We are here to stay, we are here for the long run, and we've got some great plans for the future, we've got a great team of people and we are not going anywhere."
News Source : professionaljeweller.com