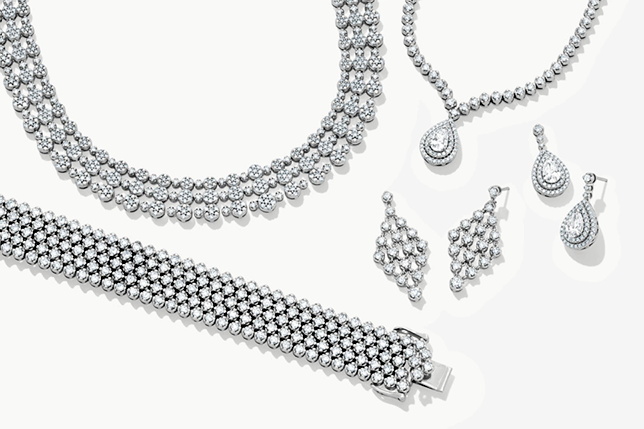 US jeweler Zales has launched a "fine jewelry rental" scheme for lab grown diamonds.
Customers pay 10 per cent of the retail price to borrow items for weddings or special occasions.
The Zales x Rocksbox program is being piloted in-store at 28 branches of Zales, and could be rolled out to other banners in the Signet family.
It is a collaboration with Rocksbox, the jewelry rental platform that developed the technology, and which Signet acquired in 2021.
The rental fee is taken off the purchase price if customers decide they want to keep an item.
There is currently a range of 36 pieces available, from lab grown diamond earrings ($100 to rent for two weeks) to a 5 ctw 10K white gold, lab grown diamond necklace ($900 to rent).