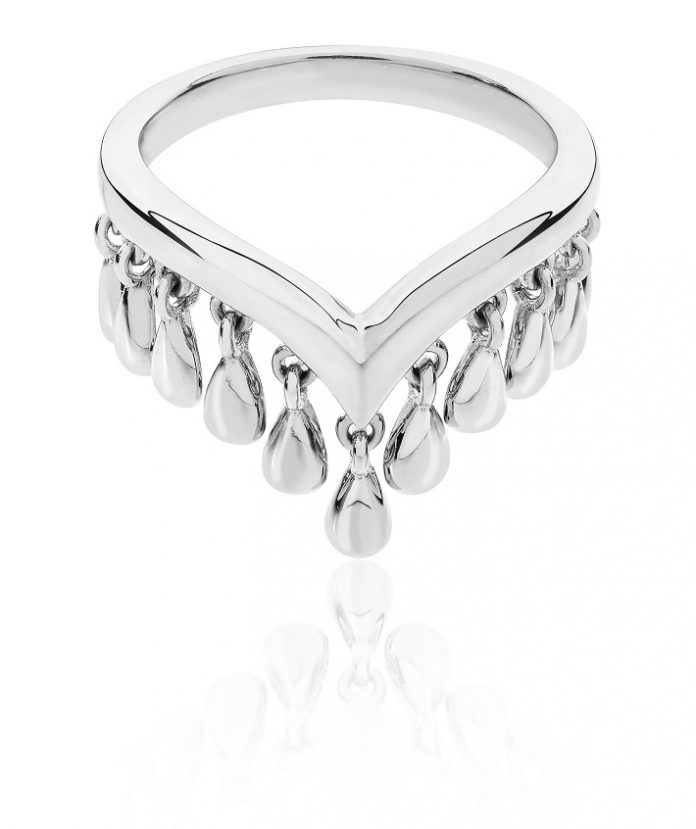 The majority of Lucy Quartermaine retail partners signed up to stock designer's Teardrop collection in store.
The award winning designer brand has seen 90% of her retail partners buy into the collection, which launched in March, with immediate sell through and replenishment of the designs.
The Teardrop pieces have been greatly received by both retail and end consumer alike, making the collection one of her fastest selling from launch.
Due to the continued success of Teardrop, Lucy Quartermaine is set to launch additional designs at International Jewellery London. New pieces include statement necklaces, bracelets, anklets, earrings and rings.
The eponymous founder comments: 'After a fantastic start to the year with our Teardrop collection I just knew I needed to extend with even more new and exciting designs. The collection has received such praise and positive feedback from both our retailers and online end consumer. The simple yet elegant style has proved popular with followers of my brand and reflects the style of my iconic drop collection. It is a collection to be worn to remember special times in your life or important loved ones, sentimental moments can be captured so beautifully within a piece of jewellery."
Teardrop draws inspiration from emotive moments throughout Quartermaine's life and career. Her time at University, her wedding day, the birth of her three children and creating her designer brand.
These life experiences have made Quartermaine the person and designer she is today, tears of joy and happiness are among just some of the feelings captured within these designs.
News Source: professionaljeweller