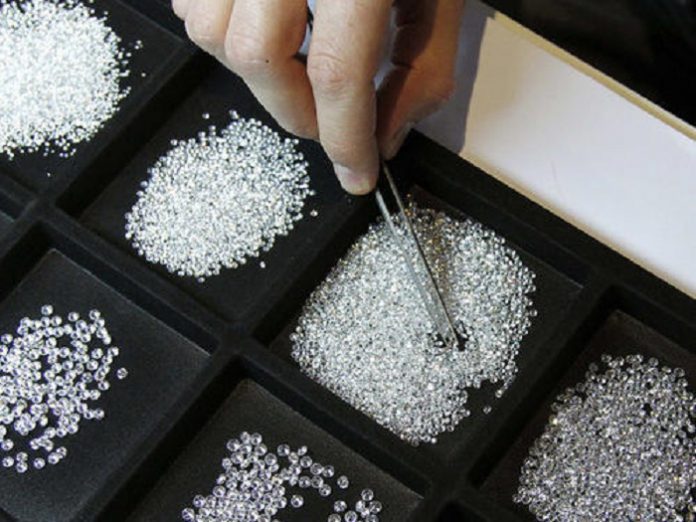 The October 8-10 Bharat Diamond Week is set to welcome many representatives of diamond and jewellery companies who were planning to visit the Hong Kong Jewellery and
Gem Fair but had to cut short or cancel due to Typhoon Mangkhut, which battered Hong Kong. The typhoon led to the closure a day early of the initial part of the show dedicated to loose diamonds at the Asia-World venue.
Bharat Diamond Bourse (BDB) Vice-President Mehul Shah, who heads the Bharat Diamond Week project, said, "Since the typhoon struck, we have been contacted by many diamond buyers who were intending to visit the Hong Kong show. They had to readjust their plans because they were unable to visit exhibitors on their lists."
He added, "The Hong Kong fair is a vital one for the global diamond industry, especially in the run-up to the final quarter of the year and the holiday sale season. We are delighted to be able to serve as a venue to fill their diamond requests."
BDB President Anoop Mehta said, "We have seen registration for the Bharat Diamond Week increase following the unfortunate events in Hong Kong earlier this month. It appears that many buyers did not have the time to make all the visits necessary as they brought forward their flights or were stuck in hotels waiting out the typhoon. We also heard many reports of other buyers, including many Indian colleagues, who cancelled their travel plans due to the approach of Typhoon Mangkhut."
More than 500 visitors from India and overseas have already registered for the second edition of the Bharat Diamond Week which takes place at the Bharat Diamond Bourse, with the final figure expected to be in excess of 1,000. The inaugural show, held from April 23-25, was attended by more than 1,000 visitors from India and across the world who did business with 100 Indian exhibitors of polished goods.
Among the changes introduced for the fair next month are 100 free flight tickets for selected buyers to create more sales opportunities for the 120 Indian polished diamonds companies who will be exhibiting at the show. The buyers who have been selected are from Turkey, Thailand and India. The bourse will also be providing 150 rooms for international buyers at a hotel close to the show grounds.
Shah said that a new feature at the October fair will be on site facilities for checking for diamonds created using the Chemical Vapour Deposition (CVD) method. "It is critical for our business that consumer confidence in our products remains intact. This is absolutely paramount. Consequently, we will have a display of equipment for the detection of such stones so that diamantaires can see the equipment available, how straightforward it is to operate, and the financial outlay involved," Shah said.
Taking place shortly before the start of the Diwali festival, the polished diamond event is expected to provide competitively priced diamonds for visitors.
News Source: gemkonnect.com