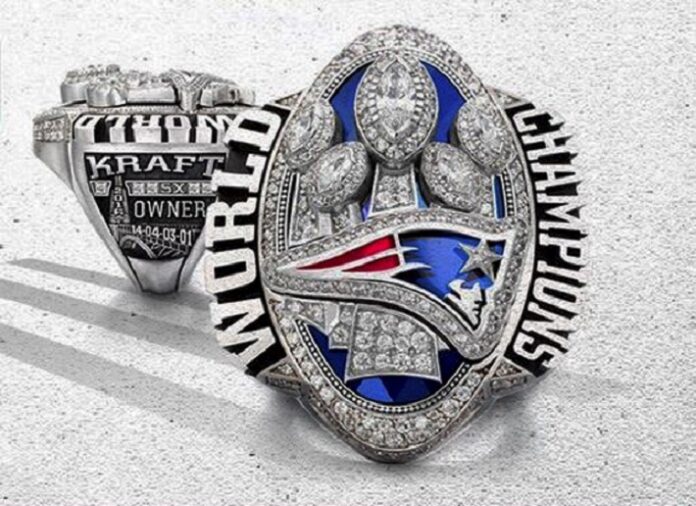 Billionaire Robert Kraft has auctioned off a ring containing 283 diamonds – to mark his NFL team's Super Bowl astonishing comeback victory – for $1.025m.
Proceeds will go to the All In Challenge charity, to feed the hungry during the COVID-19 pandemic.
Kraft, 78, made his fortune in paper and packaging, and bought the New England Patriots American football club in 1994.
He had the ring (pictured) specially made when his team snatched victory from the jaws of defeat, overturning a 28-3 score line to beat Atlanta Falcons 34-28 during overtime in February 2017. It was the greatest comeback in the history of the Super Bowl.
The white gold ring is encrusted with diamonds weighing 5.1 carats.
The unnamed buyer will be flown in Kraft's private jet to collect their purchase at the Gillette Stadium, in Foxborough, Massachusetts.