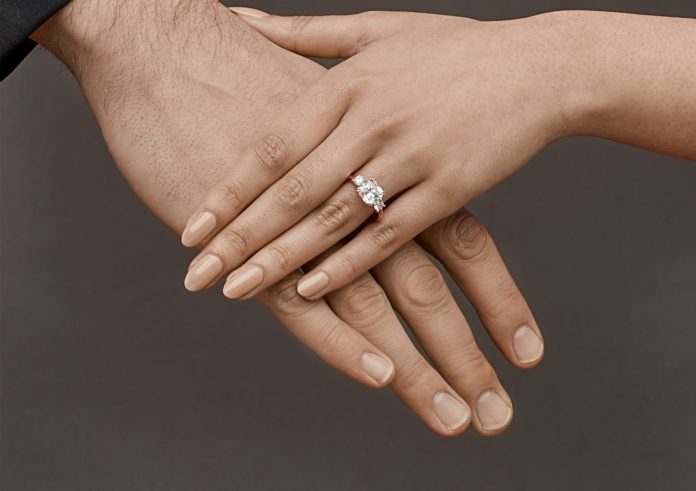 Buckley London has launched a collection inspired by the Duchess of Sussex, following the success of its royal engagement ring replica.
Released during the height of the nation's Meghan Markle obsession, Buckley London added a doppelganger of the three-stone engagement ring to its royal range.
Since the launch, the replica has been a sell-out success for Buckley London, with the positive customer feedback leading the brand to develop a new collection to complement the popular piece.
Product director for Buckley London, Christina Lenihan, explains: "We are thrilled with the instant success of the Meghan Sparkle ring and are excited to launch the new collection. Each of the new pieces have been developed with the iconic ring as the centre of the collection and complements it perfectly."
The new Meghan Sparkle Collection designs feature flawless emerald and brilliant-cut cubic zirconia stones, paired within highly polished gold-plated settings.
Alongside the Meghan Sparkle ring, the new range features eye-catching stud earrings, drop earrings, and a pendant.
News Source : professionaljeweller.com