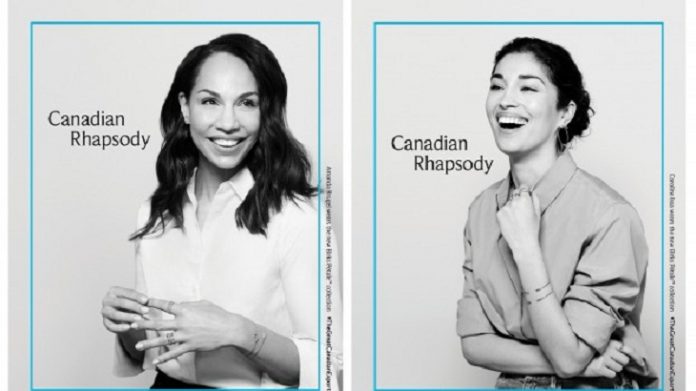 Canadian fine jewellery brand Birks has launched a new advertising campaign with a message of female empowerment.
The campaign, which was produced by UK-based agency TANK, seeks to highlight the power of independent women who have found international success while underlining the symbolic power that the right jewellery can bring its wearer.
Launching with the tagline 'Canadian Rhapsody', the campaign features three Canadian women who have made their mark at the international level in their respective fields: TV start Amanda Brugel; London-based fashion director Caroline Issa; and acclaimed photographer Caitlin Cronenberg.
With the all-female campaign, the brand which launched in the UK last year aims to speak to the modern mindset of the self-purchasing woman – a new brand position from Birks.
Birks Group chief executive officer and president, Jean-Christophe Bedos, shares: "At Birks, we are committed to our renewed brand positions and the evolution of the jewellery customer profile, which is a modern approach that applies to women of every age and is not demographic-specific.
"This campaign represents this shift in mindset and we are excited about this fresh new start for our company and for the world."
Adorning the women in the campaign shots are pieces from the brand's new Birks Petale collection launching this spring, alongside bestsellers.
The campaign will appear in Candian media outlets as of today and will be seen in media across the United Kingdom and the United States in coming weeks.
Birks launched into the UK towards the end of last year, exclusively with Aurum Holdings' two jewellery retail stores: Mappin & Webb and Goldsmiths.
The brand has been going from strength to strength in the UK, with sales rocketing when Meghan Markle wore Birks jewellery during the official announcement of her engagement to Prince Harry.