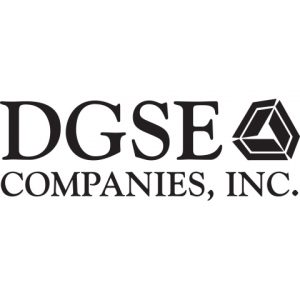 Dallas-based jewelry chain Dallas Gold & Silver Exchange (DGSE) is thumbing its corporate nose at some published reports of its possible demise—particularly Barron's.
In April 2017, the financial publication listed the company, which retails and wholesales precious metals, as one of "10 Retailers Most at Risk of Bankruptcy," based on the opinion of analysts at S&P Global Market Intelligence. JCK wrote up the same S&P list, which gave DGSE a 14.87 percent chance of default. Only Sears was rated more likely to go bust.
But now, the New York Stock Exchange–traded company has released a statement crowing that it has turned itself around, noting that it has just enjoyed its fourth consecutive profitable quarter and posted an annual profit of $1.8 million, after several years of annual losses.
In addition, the company reported revenues of $14.4 million in its last quarter—which adds up to $62 million for the year, up from $48 million the prior year.
"Dallas Gold & Silver Exchange has defied [Barron's] doomsday predictions," said the statement.
The release also quoted DGSE chairman and CEO John Loftus, who was first appointed in December 2016: "We're bullish on the future of brick-and-mortar stores, and we're proving it every day."
The statement says that DGSE contacted Barron's but hasn't heard back.
To be fair to both Barron's and S&P Global Intelligence, at least one other company that was on that list—Bon-Ton Stores—did file for Chapter 11, earlier this year. And when the list was published, among other issues, DGSE was in danger of being ruled in noncompliance with NYSE listing requirements, as its shareholder equity had fallen below $4 million, and it registered net losses three out of four of its most recent fiscal years. It has since regained compliance with the market's listing standards.
The company operates four stores in North Texas and another in South Carolina.
(Image courtesy of Dallas Gold & Silver Exchange)