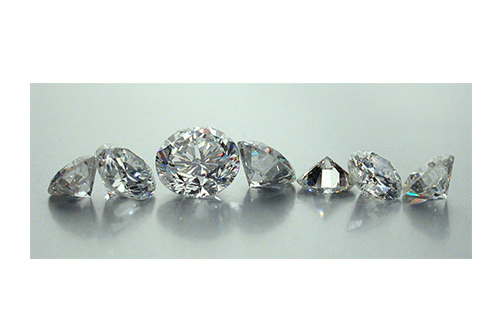 De Beers Group announced yesterday that its Auction Sales business "will pilot the sale of its own polished diamonds using auctions for the first time". The stones sold through this channel will be manufactured directly from its own rough diamonds.
"The polished diamonds are available following contract manufacturing of De Beers Auction Sales rough diamond products to assess what range of polished diamonds they would produce," De Beers said in its announcement release.
The Company explained: "The pilot auction will give De Beers' Auction Sales business the opportunity to assess customer demand for buying polished diamonds through this channel."
The polished diamonds will be accompanied by both International Institute of Diamond Grading & Research (IIDGR) and Gemological Institute of America (GIA) grading reports.
Neil Ventura, Executive Vice President of Auction Sales, De Beers Group, said: "We have a limited amount of a wide range of polished diamonds, so it makes commercial sense for us to trial this auction on our existing platform."
He added: "We are interested in testing the level of demand from polished buyers for diamonds that have a clear and attractive source of origin, and that offer the assurance of product integrity that dual certification provides. Meanwhile, a successful auction would also generate an additional polished price reference in US dollars per carat. In addition, this will complement our existing rough auctions and enable buyers to fill supply and inventory gaps if they were unable to secure supply at our spot and forward auctions for rough diamonds."
The Company announced that the auction will take place on 29 June 2017 and that all registered buyers of De Beers Auction Sales will be eligible to bid.