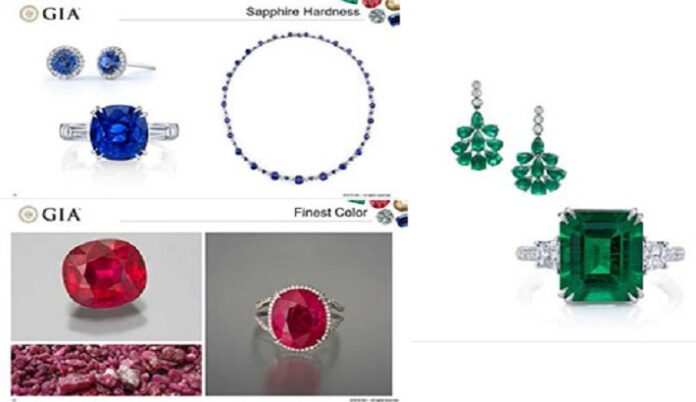 IIJS Virtual 2.0 Powered by GIA is presenting an exclusive series of theme based Interactive Knowledge Sessions from 8th-12th January, 2021. The first seminar was on THE BIG THREE, an educative session on Ruby, Sapphire & Emerald. It was conducted by GIA Instructor Jamsheed Dastoor,
Dastoor gave IIJS participants a masterclass on the The Big Three gemstones — Ruby, Sapphire and Emerald – and explored the various factors such as rarity, colour, and quality, which contribute to their perceived value.
Dastoor reviewed the history and lore of these gemstones — ruby is linked to intense emotions like love, anger, passion, fury and desire sapphire is often connected to nobility, truth, sincerity and faithfulness while emerald is associated with rebirth, fertility and warding off evil.
Dastoor deliberated over the synthetic counterparts of the Big Three and pointed out that features like inclusions were extremely helpful in differentiating them from natural stones. He spoke about the various types of treatments that are used to enhance the look of these gemstones.
The country of origin was also an important factor in determining the value of a gemstone, he added.
News Source : gjepc