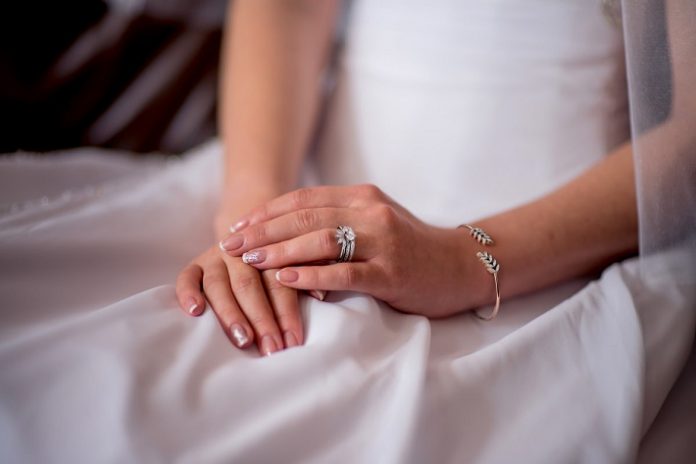 Domino Jewellery has launched a new wedding rings collection alongside an updated retailer support package.
With a focus on flexibility, the new collection features innovation in both design and styling, whilst building on the success of proven best-sellers, for both traditional and contemporary pieces, across the range.
The company's creative director, Naomi Newton-Sherlock, explains: "Everything that we do is driven by market trends and customer requirements. Our creative team have built on the success of previous ranges, expanding the collection through the introduction of new patterns and designs. We have always been focused on delivering quality pieces and this new collection is no exception. We believe that the improvements we have made puts this new Wedding Rings collection above and beyond any other range available in the UK market."
The new wedding band offer from Domino features the following:
New designs across all categories: The new range has three new delicate diamond set styles, reflecting the change in fashion trends, with more consumers seeking rings with less metal and more sparkle. The collection also features 5 new plain profiles, 22 new shaped and decorative designs, 12 new finishing-touch patterns and 3 new signet rings, aimed at both men and women.
Traditional meets contemporary design: Inspired by nature a number of designs offer retailers a range of beautiful silhouettes that provide a variety of stacking options. Edgy new designs compliment traditional, classic styling, with a reduction in heavy metal pieces and an increase in micro-setting – made possible by Domino's on-site micro-setting cell.
Increased flexibility: All wedding rings are now available in 9ct white, yellow or rose gold, increasing choice and reducing price points for consumers. All profiles across Domino's plain wedding rings are now also available in all depths – light, medium and heavy. Diamond Coverage flexibility has also increased with 40%, 50%, 60% and 100% available as standard, and bespoke diamond coverage available upon request.
Personalisation: From creating the perfect bridal stack to applying your chosen texture to our plain bands, Domino provides retailers with all the tools to promote personal bridal suites to consumers. Flexibility in alloy availability, diamond coverage and engraving mean that products can be personalised in a variety of ways to suit a wide range of tastes and budget.
Availability of stock: Domino has significantly increased its on-site stock holding to ensure that retailers can access the bestselling products within 24-48hours of ordering (Non-stock orders will be fulfilled within 10 working days).
The new collection is supported by a tabbed brochure with improvements including 'Diamond sets – At a Glance' – a dedicated page detailing all styles clearly on one page, to make it easier to explain to end consumers. All data tables have been reviewed and simplified, with clear guides on the Domino coding system to aid ordering.
Consideration has also been given to the feature shots used within. A new suite of contemporary photography captures candid imagery of the bride, the groom, the happy couple and wedding party. The images were selected to ensure complete flexibility across gender, culture and diversity, and aim to provide retailers with marketing tools that truly reflects their demographic. Styled images of the manufacturing process are also available for use across all channels, both online and offline.
Domino customers can access and rebrand the Domino website with their own and access a quick price checker 24hrs a day, as well as pre-set marked up prices. The website compliments the Domino wedding ring box, which contains the bestselling profiles and designs, and the dedicated POS display – available as a small in-store or large window unit.