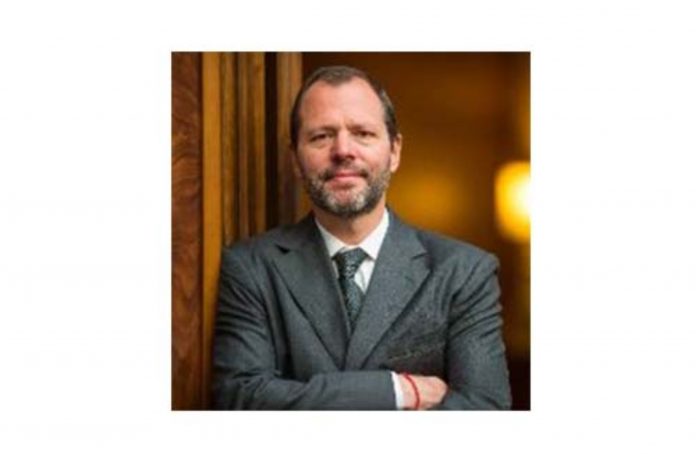 Diamond Producers Association (DPA) CEO Jean-Marc Lieberherr announced at an exclusive briefing for the gems and jewellery trade press in Mumbai yesterday that the organisation would be launching a diamond generic marketing campaign in India in a week's time. The budget for the campaign which will span TVCs and digital – including social media – platforms, has been pegged at US$ 7 million for the first year.
The campaign is based on the DPA's tagline, arrived at after extensive research with Millenial consumers: "Real is Rare. Real is a Diamond." This has been the central thought for the promotions launched in the US last year.
India will be the second market that DPA will be launching the campaign in, followed by China next year.
So that the campaign is in sync with the Indian consumers and their cultural ethos, DPA also conducted research across the country, speaking with young couples in key areas.
Elaborating on the insights and the way to connect with the new generation of young consumers, Lieberherr said: "It is not that the young consumers are not interested in diamonds. But it is about how we have been talking with them. The young consumer does not look so much at rituals. They are looking for authenticity with sincerity and preciousness."
Lieberherr also stressed that India, which presently has a 7% share in diamond jewellery consumption worldwide was a market with a lot of potential for growth. Particularly, he added, given the country's historic connection to diamonds (where diamonds were first mined); the fact that the India centre cuts and polishes 90% of the world's annual polished supply of the gemstone; and given the strong love for jewellery evinced by Indian consumers.
Whether it is the campaigns for the US – launched in October 2016, with a new one ready to be released in a short while – or the one created for India, the central theme of the TV spots, aiming for subtlety, is the celebration of the "real" relationship between a "real" couple. They capture the bond – the love, tenderness, togetherness – between the couple shorn of social and traditional boundaries and bindings.
The TV campaign for this country has been created and executed by BBH India.
Lieberherr revealed that DPA's budget for the worldwide generic marketing programme had gone up from US$ 6 million in the first year of its launch, to US$ 60 million annually, currently. India's The Gem & Jewellery Export Promotion Council (GJEPC) is also a contributor to this budget to the tune of US$ 2 million, he said.
On the occasion, Lieberherr also introduced Richa Singh, DPA's newly appointed Managing Director for India. Richa, who joins from her previous appointment with leading and well-known brand L'Oreal, said she was delighted to be making her debut into the diamond industry. "After a brand like L'Oreal, the luxury industry and diamonds is the only segment I could move to," she said. "I am looking forward to very exciting times in this sector."
Pic caption: Jean-Marc Lieberherr, CEO DPA
News Source: gjepc.org