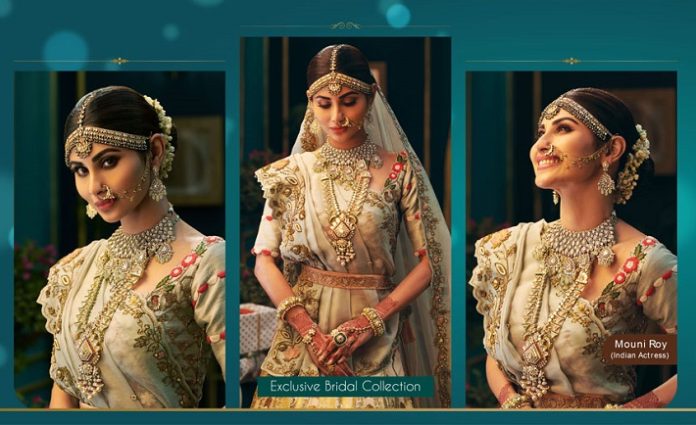 BRAND PROFILE I AISSHPRA GEMS & JEWELS
Formed in the year 1940, as the Hari Prasad Gopi Krishna Saraf Group by Sri Balkrishna ji along with his elder brother Late Sri Gopi Krishna ji; Aisshpra Gems & Jewels has witnessed a three generation long and rewarding journey. Today it has grown into a much-trusted heritage jewellery brand of Uttar Pradesh with a strong appeal for the masses and jewellery that is truly unmatched.
The brand enjoys a huge client base due to its constant endeavour to evolve, transform, and remain relevant to its customers, their choice of jewellery, and the prevailing market trends. Structured on the core values of Trust, Integrity and Ethics; instilled by Sri Balkrishna ji in his sons Atul & Anoop; Aisshpra Gems & Jewels has always worked and endeavoured to remain its customers' preferred choice for generations to come.
It is this driving force that has stayed with the brand right from the times when it operated from a 100 square feet, rented store selling 'zari and gota'. While they expanded into retail by adding silver adornments such as anklets and toe-rings, it was their customer's increasing confidence and demand that encouraged them to foray into gold jewellery. Soon there was no looking back. The rented shop was purchased, along with the rest of that building as business started booming.
Today, the brand employs over 400 workers and has a manufacturing strength of over 50.  The company has a major presence in Uttar Pradesh with 8 exclusive brand retail outlets (EBOs) in Gorakhpur, Ballia, Azamgarh, Deora, Basti, Padrauna and Lucknow.
Aisshpra Gems & Jewels prides itself in its speciality of creating exquisite and breath-taking collections of modern, as well as, heirloom jewellery and solitaires that make a stunning statement every time a customer wears them. The brand that is now poised to embrace change and transform yet again into an organized jewellery retail structure, already enjoys an annual turnover of over 3000 crore.
Through this fruitful journey over 70 years, what still remains at the center of it all, is that burning ambition to tap into customers' needs and offer them an invaluable holistic retail experience; be it through the products they sell, the service they provide, or the responsibility they feel to leave their customers fully informed.
In addition to business, the brand has also been actively involved in socially responsible endeavours. In August 2017, it reached out to flood victims in the outskirts of Gorakhpur; distributing lunch packs and packaged water to families. The packets through helicopter service in remote areas. On Independence Day it conducted the 'Ek Shapath Desh Ke Naam' campaign to raise funds contributing to the Army Welfare Fund. 
The group's recent efforts are focused at educating its clients on the importance of buying 100% hallmarked jewellery and embracing this necessary change before it becomes a mandatory norm across the country. In line with these efforts they organized the 'Parivartan ki aur hamara kadam' campaign, which received tremendous response. The campaign coincided with the launch of their latest Solitaire collection 'Ektara' and helped bridge the knowledge gap significantly.
As of now, Aisshpra Gems & Jewels is all poised to launch 'Nazakat', its beautiful Bridal Jewellery Collection, alongside 'Katha', the exquisite Temple Jewellery; ushering in the festivities and celebrations in all their grandeur.
Aisshpraa recently launched a campaign 'Main Pratha Bhi Hoon, Main Pragati Bhi' featuring Bollywood Actress Yami Gautam Dhar, who represents the progressive Indian women of today. The campaign showcases Yami in an elegant saree where she is adorned with one of Aisshpra's iconic Polki Necklace sets.