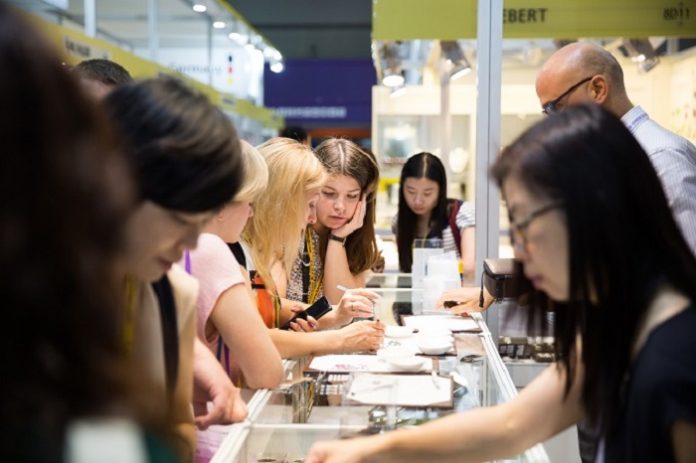 The September Hong Kong Jewellery & Gem Fair, is once again out to dazzle professional trade buyers with its expansive display of loose diamonds and coloured gemstones, pearls, fine finished jewellery as well as tools and equipment.
The show, which opened yesterday, is featuring more than 3,700 exhibitors — a first in its 36-year history.
Celine Lau, director of Jewellery Fairs at UBM Asia, commented, "This B2B fair is the largest gathering of jewellery and gemstone suppliers and buyers in the world. It is a hub of inspiration, creativity and opportunities."
'One Show, Two Venues'
The pioneer of the "One Show, Two Venues" format – wherein exhibits are grouped by product category for easier navigation – the September Fair is hosting exhibitors in two world-class venues – the AsiaWorld-Expo (AWE) and the Hong Kong Convention & Exhibition Centre (HKCEC). Spanning an exhibition area of more than 135,000 square metres, exhibits are grouped by product category and are tailored to buyers' purchasing needs.
Diamonds, coloured gemstones and pearls – all the precious materials that a jeweller needs – are being showcased at AWE from September 12 to 16. This section of the fair is home to the world's biggest Diamond Pavilion, Asia's largest gemstone marketplace and the region's leading pearl trading platform.
A glittery array of finished jewellery collections, and packaging, tools, equipment and industry-related technologies will be presented at the HKCEC from September 14
to 18.
In 2017, the September Fair welcomed more than 59,000 visitors from around the world. The attendance figure attests to the fair's position as a vital jewellery marketplace that every serious jeweller and connoisseur cannot afford to miss.
News SOurce: jewellerynet.com