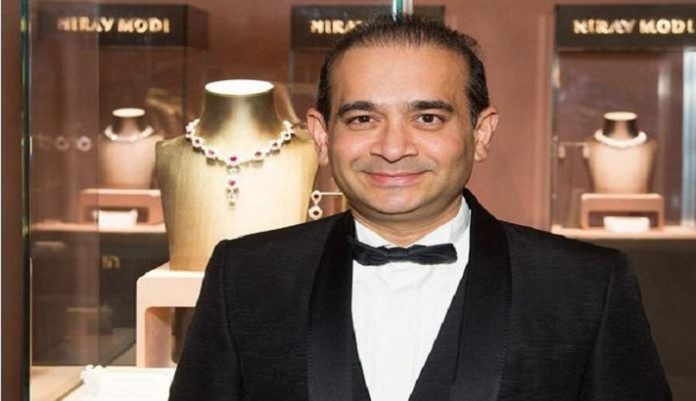 Diamonds, pearls and other jewelry valued at $177m have been seized by Indian officials investigating fugitive billionaire Nirav Modi and his uncle Mehul Choksi.
Last week a court-approved the confiscation of assets for the first time since the Fugitive Economic Offenders Act came in to force two years ago.
A total of 108 packages allegedly despatched to Dubai by firms owned by both men, were recovered. They weighed over 2,300 kg.
A number of properties, including a farmhouse and a windmill belonging to Modi have also been confiscated.
Modi, 49, (pictured) is currently in prison in London, fighting extradition to India, where he is accused of defrauding the Punjab National Bank out of $1.85bn.
He allegedly persuaded corrupt bank workers to approve low-rate loans for importing foreign goods, which he used to pay off debts, and was India's most wanted man until he was arrested in March 2019.
Both Modi and Choksi, 60, fled India in 2018. Modi's extradition hearing in London resumes next month.