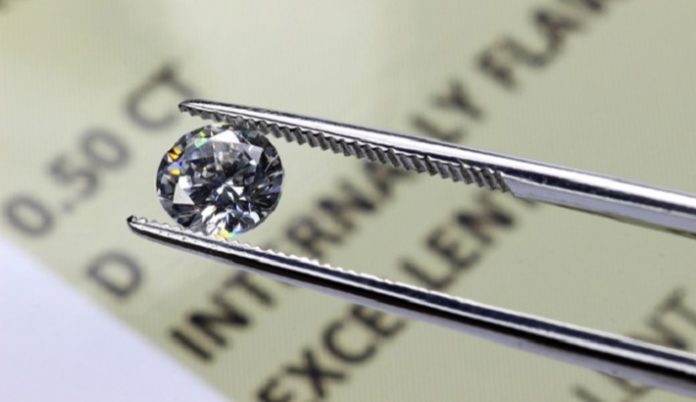 The new year began much the same as it ended – at least as far as polished prices were concerned – with very little happening.
In a pattern that seems to be repeating itself, January prices started at 120.99 and ended at almost the same point – 120.90 – with a slight dip at the mid-month mark that soon righted itself.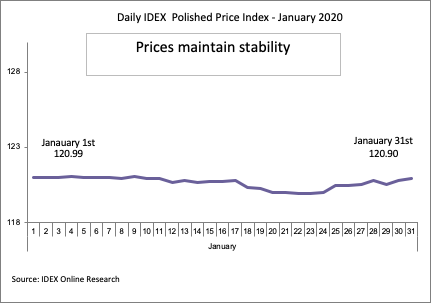 Outlook
Polished prices have been depressed for the past couple of years, but could there be a glimmer of light ahead? The results of the first De Beers Sight of the year were certainly positive. The sale was provisionally valued at $545 million, which compares favorably to the $500 million worth of goods purchased at the first Sight of 2019 and the $425 raised at the last sales event of 2019.
Chinese New Year was supposed to be a pivotal event with a pick-up in sales. With the outbreak of coronavirus in China and the cancellation of many CNY celebrations, the optimism that accompanies a fresh year seems misplaced. China is on something of a lockdown and news that luxury goods companies were shutting stores in Hong Kong has only dampened spirits further.
There are still high hopes that Valentine's Day will be strong, although whether the leap year has any effect on diamond buying remains to be seen.
At this point, with the upcoming elections in the U.S., the UK having finally left the EU and the possibility that coronavirus could turn into a worldwide pandemic, 2020 feels very unstable. How it will turn out is anyone's guess.
News Source: idexonline