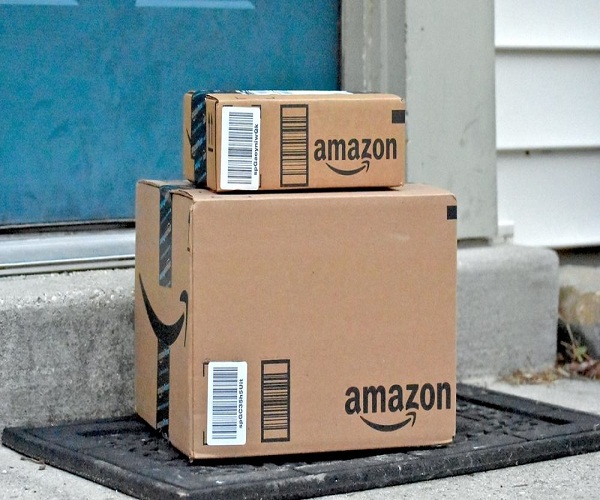 NEW DELHI: Amazon is trying to map the entire country through geo-tags to create efficiencies in its delivery network and improve customer experience even as it readies to battle the Flipkart-Walmart combine in its fight for supremacy in the Indian ecommerce space. It is also betting big on local Indian languages to expand its foothold in India.
The company is also relying heavily on machine leaning and artificial intelligence at various levels of its value chain such as product recommendations, address detection and seller stock updates.
In an interview with ET, Rajeev Rastogi, director, machine learning at Amazon India, said that it is launching the shopping experience in Indian languages and also enabling voice-based search and purchases which are not just in the mainstay English language, but also in "vernacular languages" as well. "We use deep learning very extensively in our business — for voice recognition of machine translation between English and other European languages like German, Italian, Spanish, etc. We already have the technology for translating between languages and, of course, in the future some of the Indian vernacular languages will be included to translate," said Rastogi.
According to industry estimates by 2021, 500 million internet users will be Indian language users while only around 200 million will be in English language, making 75% of the internet users in the country Indian language users.
"Our long-term vision is to have content in many different Indian languages so as to provide users with shopping experiences in Indian languages — it could be through voice as well," said Rastogi, adding that Amazon's flagship Alexa is already enabled to read out product information and even hail cabs.
Amazon is also building technology which is helping the company get around the challenge of unstructured addresses in the country, which can send their delivery persons into an unproductive chase wasting key resources as well as time. Amazon is using artificial intelligence and machine learning to extract different parts of the address such as flat number, building number, building name, street name, the locality, the city, etc. Based on the entry by the customer, the address is given a score of high or low in case critical inputs are missing. The customer is then prompted help with more information.
News Source:- retail.economictimes.indiatimes.com