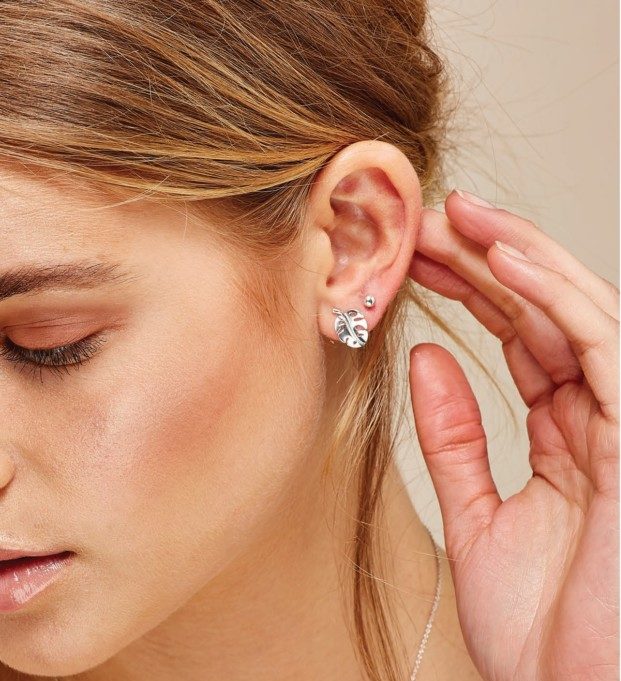 British jewellery brand Henryka is bolstering its fashion credential for AW18 by expanding its Mini Studs earring collection.
Recognising the stacked stud earring trend earlier this year, Henryka sought to strengthen its existing silver 'Mini Studs' range with new designs. Today, the collection offers more than 100 silver and gem-set silver stud earrings that can be mixed-and-matched up-and-down the ear for a contemporary look.
Highlights include the Miniature Elephant stud earrings, the Miniature Cat stud earrings and the Lotus Flower stud earrings, which also form part of the Zen collection. Prices for plain silver studs start at RRP £15 and rise to RRP £45 for more detailed and gemstone-set designs.
Commenting on the 'Mini Studs' collection, Henryka sales manager, Hollie Francis, says: "We are very proud of the Henryka aesthetic, but we understand the need to be reactive to market trends and interpret them in our own unique way. The Henryka 'Mini Studs' collection reflects our iconic designs and collections, while also tapping in to the huge asymmetric ear-stacking trend. We anticipate strong gifting and add-on sales for retailers as the festive shopping season kicks off in November."
Henryka has increased its doors to 90 in recent months, including five new partnerships secured at International Jewellery London.
Now, it has ambitions to open a further 10 accounts to hit is target of 100 stockists by the end of the year.
News Source: professionaljeweller.com