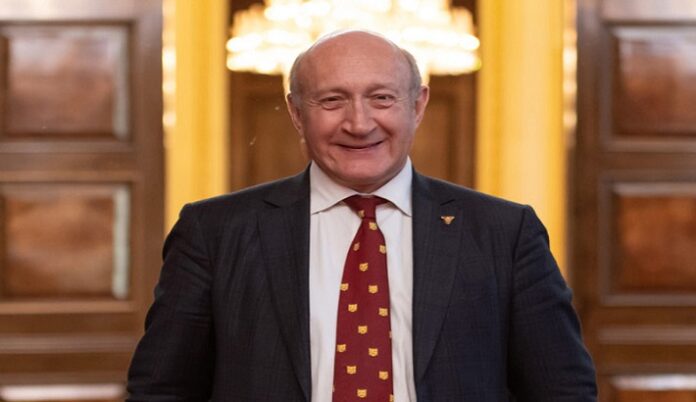 Richard Fox, managing director of Fox Silver, has been welcomed as new prime warden of the Goldsmiths' Company in its very first virtual ceremony.
Fox was announced as the new prime warden in May, succeeding Dr Timothy Schroder.
The centuries-old ceremony saw a novel new twist as it was held via video call due to the restrictions on mass gatherings.
Fox also recently made company history by becoming the first to take office virtually, as he swapped badges and the office with Dr Timothy Schroder, from Somerset to Croydon.
Five new members were also given the Freedom of the Goldsmiths' Company in the ceremony.
The five were: David Mills, Kevin Grey, Elizabeth Aurea Connolly, Kathryn Ruth Bishop and Prem Babu Goyal.
Becoming a member is achieved by either service as an apprentice or by redemption, which requires an application and election by a selection committee.
New Freemen are usually accompanied to the guildhall after the ceremony to make an application for the Freedom of the City of London. They will now make this application online, with the City of London Corporation also opting for virtual ceremonies.
Founded to regulate the craft or trade of the goldsmith, the Goldsmiths' Company has been responsible since 1300 for testing the quality of gold and silver, from 1975 platinum, and from 2010 Palladium.
News Source : professionaljeweller