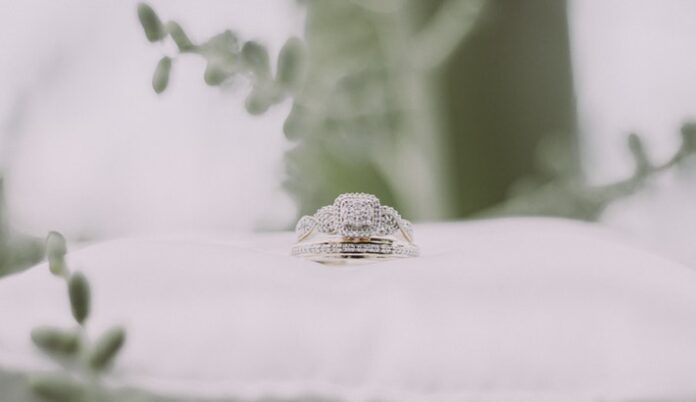 Everybody knows that you can save considerable time, effort, and money by shopping online but many people prefer to go the traditional ways because of the uncertainty and risk associated with online purchases. This is especially true for expensive purchases like diamond engagement rings.
Buying your engagement rings online can help you save as much as 20% to 30% of cost. Following tips will help you get the best price without the risk of getting scammed.
Do Your Research
It is not difficult to differentiate between a proper jewelry store and a business that exists only on the Internet. Buying from a reliable business will minimize the risk of fraud or subpar products. Look for the reviews on Google business listing. Check and confirm their physical address. Also have a look at the policy pages like shipping or return policies. Next, get in touch and request a consultation call. If you are buying from a business in another country, for example a Dubai engagement ring store, you can always get on a video conferencing call with them. Discuss your requirements and budget in detail. The discussion will give you a good idea of how knowledgeable and credible the business is.
Know your budget
It goes without saying that you should set a spending limit before you start looking for the perfect engagement ring. Diamond rings are quite expensive but you can find something within your budget if you are ready to compromise a little on the color or clarity. The price will also vary depending on the cut or weight of the diamond.
There is no hard-and-fast rule for setting the budget for a diamond engagement ring. You must spend what you are comfortable paying. There are no hard and fast rules like spending 2 or 3 month's salary.
Ask for the Certificate
A reliable jeweler always provides a grading certificate from a glocally accredited organization like GIA, AGS, or ISA. The certificate ensures the quality of diamond. Do not buy a diamond ring without proper certification no matter how cheap it is.
Consider the Return Policy
Choose a store with a proper return policy. Go through the return policy and see if it suits you. Do check if the returns are free, with a full refund, or just credits.
Some stores cover the shipping charges for return while others let them be the customer's responsibility. Some stores will offer a lifetime warranty while others will offer it for a certain duration. Knowing all these terms and conditions will help you make a more informed decision.
Read the Shipping Policy
You have to ensure that the ring is safe and sound when it reaches your hands. The reliable online jewelers will provide shipping insurance. Make sure that they are using a reliable shipping service and that the parcels are going to be unbranded from the outside (so no one knows what's inside).
Know the 4Cs
The 4Cs are the four basic characteristics that determine its worth. The diamond's cut is its most important characteristic and it will make a huge impact on the overall appearance. Diamond rings are available in many different cuts like round cut, pearl shaped, oval cut, emerald, heart shaped, and many more. All these shapes have their own pros and cons. Using specific cuts can also help you save a considerable amount.
Clarity is the next thing to consider. Zoom in on the images of the rings. Some stores will also provide a 3-D video of their products that will help you evaluate the cut and clarity. Remember that diamonds with minor inclusions will cost significantly less. But if these blemishes or inclusions are not visible to the naked eye, there's no harm in choosing these rings.
As for the color, you can compromise it as long as it does not have a visible yellow tinge. You can go for the G-I range if you want an affordable ring, as these stones are colorless to the naked eye. If you are going for colored diamonds, you do not have to fuss over the color grading.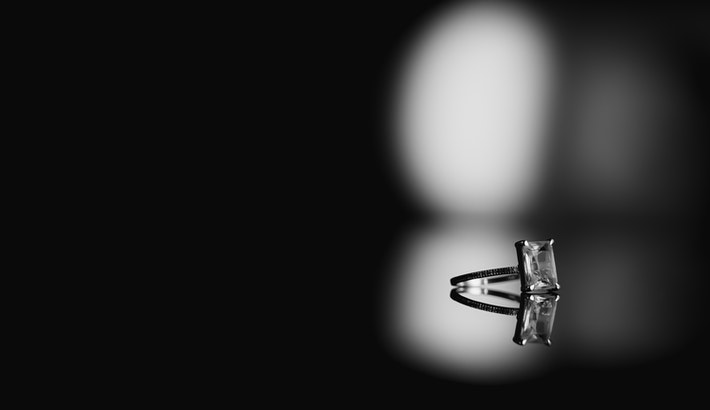 Carat is the weight of the stone. The stone's price increases with the increase in carat size. This characteristic is also important but not as much as the other Cs. You do not need a 3 or 4 carat diamond to create a bespoke design. A 1 carat or even less than a carat diamond ring can look equally good.
Follow these tips and you are sure to find the right diamond ring in your budget and make sure you do not get ripped off by some scammers.