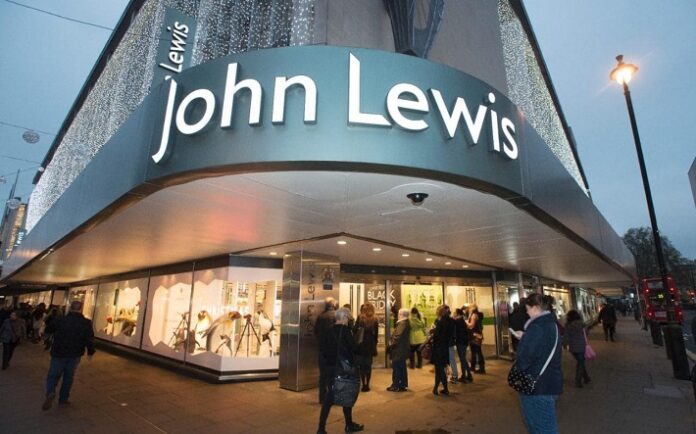 John Lewis Partnership (JLP) has revealed that another eight of its stores will remain permanently closed when other non-essential retailers open their doors next month in what marks just the latest in a long line of closures for the department store chain.
This means that only 34 John Lewis stores now remain, after an initial eight closures were announced last July.
The chain warned that as many as eight more stores were under scrutiny by the partnership earlier this year, and it has now confirmed the eight locations that are set to shut.
The shops earmarked for closure include four John Lewis 'At Home' shops in Ashford, Basingstoke, Chester and Tunbridge Wells, the company said, as well as four department stores in Aberdeen, Peterborough, Sheffield and York.
One section of the company's statement on the closures read: "At the Partnership's full-year results earlier this month, we said that we will reshape our business in response to how our customers increasingly want to shop in-store and online.
"As part of this, we can unfortunately no longer profitably sustain a large John Lewis store in some locations where we do not have enough customers, which is resulting in the proposed closures. The eight shops were financially challenged prior to the pandemic."
It also confirmed that it will be "testing new formats of smaller, local neighbourhood shops" as part of the 'reshaping' of John Lewis.
JLP said that it will do all it can to find alternative roles for as many of the 1,465 affected staff members as possible. When stores closed last year JLP claims to have found around a third of affected staff another role.
Sharon White, chairman of the John Lewis Partnership, said: "Today's announcement is incredibly sad news for our affected Partners, for our customers, and for the communities we've served over many years.
"The high street is going through its biggest change for a generation and we are changing with it. Customers will still be able to get the trusted service that we are known for – however and wherever they want to shop."
Pippa Wicks, executive director for John Lewis, said: "Closing stores is the toughest thing we do as a Partnership because we all own our business. If the closures are confirmed, every effort will be made to find new roles for Partners and for us to continue to serve our customers by providing access to John Lewis in different ways.
"Alongside a growing online business and the expansion of next day click-and-collect, we will invest in our in-store services and experiences, as well as new, smaller neighbourhood formats and the introduction of John Lewis ranges in more Waitrose shops."
The store closures have not been the only indication of trouble at JLP in recent months.
It made a further 1,500 job cuts at its head office in November, and in September it confirmed that its partner bonuses, usually given in March, would not be available in 2021 – the first time this has happened since 1953.
NewsSource: professionaljeweller