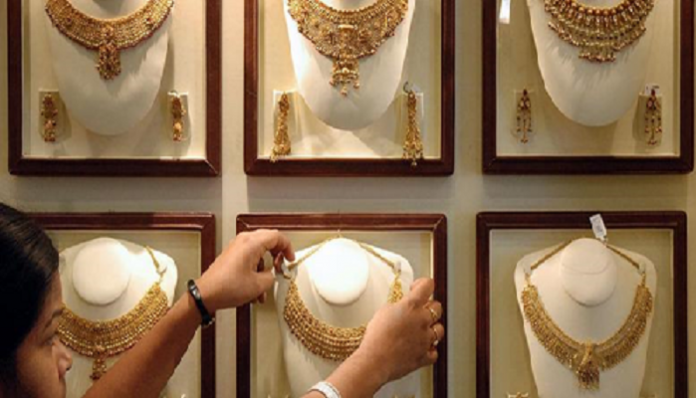 Calamity-stricken residents of Kerala could end up pledging,or selling,their gold ornaments to re-build their homes or meet exigencies arising from the worst floods in a hundred years. Muthoot FinanceNSE 1.91 % and Manappuram Finance, whose core business is lending against gold, and local jewellers from the state could see a rush of customers in the coming weeks, said trade sources.
"As rain waters recede and the affectedtakestockof their losses, it's probable that there could be an influx to pledge gold with Kerala-based NBFCs," said Chirag Sheth, senior consultant, Metals Focus, data provider to the WorldGoldCouncil.
Traditionally,Keralites splurge on gold jewellery this time of the year, coinciding with the wedding season and Onam. In 2017, trade sources estimate countrywide jewellery demand at 594 tonnes. Of this, Kerala alone accounted for an estimated 106 tonnes, or almost 18per cent. Further, 60per cent of this demand occurred in September and December quarters, but it can be muted this quarter.
"Fall in jewellery demand this quarter will be due to likely pledging of ornaments by stricken families who seek to rebuild their lives," said James Jose, secretary, Association of Gold Refineries & Mints (AGRM). "Overall demand for gold jewellery could slow."Malabar Gold's spokesperson told ET that the company has postedsales growth of 6per cent this month as opposed to the normal 12-15per cent.
Muthoot Finance's gold loan receivables stood at Rupee27,219.96 crore in FY17, a growth of 11.9per cent over the previous fiscal, while Manappuram Finance's was Rupee11,124.92 crore, a 10.4per cent growth over FY16. Asked if customers' gold was safe in his company's strong rooms, Muthoot Finance MD George Alexander Muthoot replied in the affirmative, saying there was no damage to any gold jewellery. He said water had entered three branches in the floodtorn areas: in two, it did not enter the strong rooms but in one the water did make an ingress. However,therewas nodamageto any of the gold parcels.
News Source: artofjewellery.com