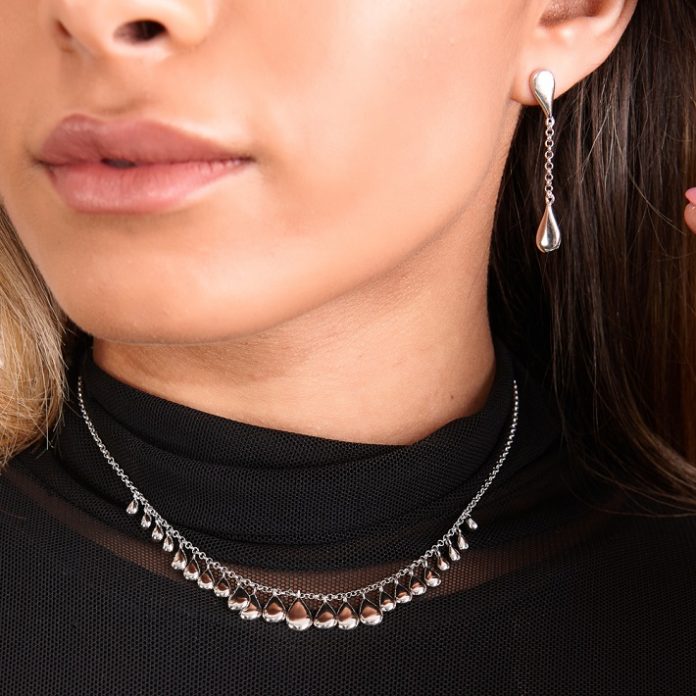 Lucy Quartermaine, has reported excellent success throughout the festive season for her designer jewellery.
The eponymous business founder has described it as the "best Christmas on record", with sales up by 31% in the final quarter of 2019.
The designer brand also saw huge success for her newly launched Teardrop collection, which accumulated 25% of all sales for Q4. Teardrop launched in February 2019 and immediately grew in popularity with retail partners and end consumer alike. New designs were added for AW19, which saw continued growth for the collection.
The designer attributes affordable price points and a simple design for the Teardrop collection to its growth throughout 2019. The collection was also awarded Jewellery Designer Collection of the Year, which continued to boost its popularity throughout December.
Lucy Quartermaine's signature collection, Drop, achieved 55% of sales, with the final 20% distributed among her other seven collections. The designer brand also saw a 5% increase in additional retail partners in the run up to Christmas, launching with the brand for the festive season.
Quartermaine remarks: "2019 was a record-breaking year for myself and the Lucy Quartermaine brand.
"In 2020 we are pushing for a 30%-40% sales increase, UK retail partner expansion with current and new and launching with our first diamond collection."
Lucy Quartermaine positioned to achieve more in 2020, with fresh launches and new partnerships to come.
News Source: professionaljeweller