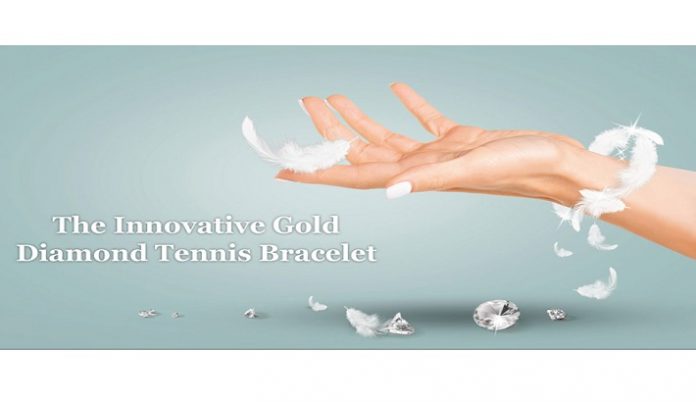 Madestones has teamed up with Italian jewellery brand Royal Wings to create an inventive range of lab-grown diamond jewellery.
The two brands have innovated to deliver a 'pioneering' take on the classic diamond tennis bracelet, producing a lighter and more flexible version with an exceptional value for money proposition targeting the younger consumer.
Alessandro Amato, Royal Wings' chief executive officer, shares: "No other product highlights the beauty of the diamonds better than the tennis bracelet, so we decided to craft a lighter and more flexible version of this classic item.
"It took us more than six months of research and an extensive trial and error approach to infuse the scintillating lab-created diamonds with the latest knowhow to find the flawless combination of lightness, flexibility and affordability in this diamond bracelet."
Thierry Silber, chief executive officer of Madestones, adds: "The minimalist design makes the stones stand out, not the gold, and in the process the lightest and most flexible 18kt gold diamond tennis bracelet available on the market was born.
"Only 3.5 grams for 70 diamonds weighing a total of 2.70ct. Incorporating the finest quality Madestones lab-grown diamonds, D-F color and VS clarity, in gold base with help of customized laser welding technology, these diamond bracelets mix strength and sparkle in equal measures."
He continues that the company's philosophy of creating technologically forward lab-grown diamond jewellery is perfectly in line with Royal Wings vision of delivering superior results with innovative production technology, and that they were excited about the achieved result.
Major retail chains across US and Europe have already shown keen interest in the collection, that will be available by the end of September.
The collection will be showcased in the UK for the first time at International Jewellery London on September 1-3, 2019 at Booth B79.
It will also be at the 'Vicenzaoro – The Jewellery Boutique Show', in Italy from September 7-11, 2019, at Pavilion 3.1 – Booth 223.