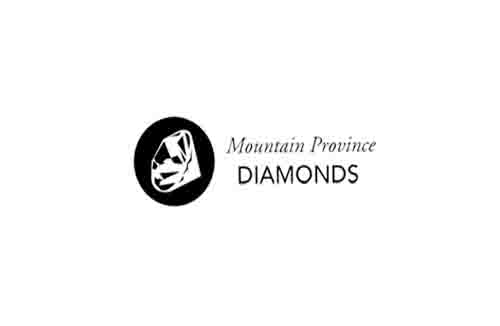 Mountain Province Diamonds Inc, 49% partner with De Beers Canada in the Gahcho Kué diamond mine, announcing its results for the third quarter ended September 30, 2016 reported that the Company had sustained a net loss of C$ 5.4 million or C$ 0.03 per share. For the nine months ended September 30, 2016, Mountain Province reported a net income of C$ 13.1 million or C$ 0.08 per share fully diluted. The Company attributed the results mainly to "foreign exchange movements".
"At September 30, 2016, mine development costs of C$ 1,026 million and commitments of C$ 18.5 million (100% basis) had been incurred, and the Company had cash and restricted cash totalling C$ 107.9 million," the Company reported.
Of the approximately 198,000 carats recovered from the Gahcho Kué mine since production ramp up began on August 1, 2016 (and up to September 30), Mountain Province's share totalled about 97,000 carats (49%).
"Under the terms of the Gahcho Kué Joint Venture Agreement, De Beers and Mountain Province each bid for all fancy coloured and special (+10.8 carat) diamonds," Mountain Province stated. "On September 15, 2016, the first bid was won by De Beers and, subsequent to the quarter end on October 18, 2016, the second bid was won by the Company."
Under this arrangement, Mountain Province received 49% of the September 15, 2016 bid amounting to US$ 127,400; and it paid De Beers US$ 1,402,500 or 51% of the October 18, 2016 bid.
The Company has planned its first sale of diamond production for mid-January, 2017. This will take place through its diamond broker, Bonas, in Antwerp, Belgium. Then onwards, a sale will be held every five weeks approximately.
News Source : gjepc.org