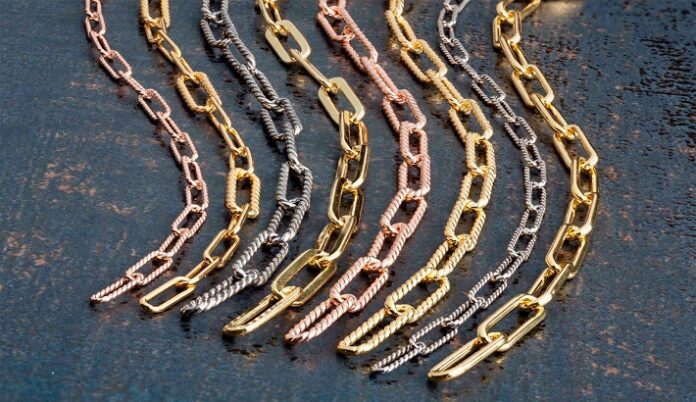 Better Silver has been producing since 1977: component chains, finished products and customized variations for the major players, brands and retailers in the jewelery
and fashion accessory industry. Each creation is made in the industrial production facility and the brand is today one of the main partners of the luxury and
accessible jewelry industry, of organized retail and online.
From chain, to investment casting, from 3D printing to numerical control lathes, from molding to laser printing: precious materials are the protagonists of 2,800
products for four lines, chain, chain with stones, fantasy product and accessories. In each new season, an ever-increasing number of jewels are created that interpret
the most up-to-date consumer trends and favor the fashion side and the chic style of everyday life. They are collections with a strong personality, both feminine and
masculine and with no age limits.
Among the 2020 novelties, the concept of the long-link chain, "Bridge Chain", has been revisited for a wide range of types, different in size, size, processing and
coloring. From the simple smooth chain to the vintage effect surface, to move on to the diamond chain and collections that combine the mix of styles.
With the Palladio line, then, the regular and majestic shapes of the creative genius of Andrea Palladio are honored: a reinterpretation of the famous and historic ball
chain in its simplest form, and then articulated in several different types, with diamonds and colors that enhance the product and the different sizes.
Zircons and tennis in various shapes and combinations represent the core of the Crystal collection, a contemporary reinterpretation of a must-have created through
innovative processing techniques, capable of combining precious labor, automation and innovation.
News Source : vicenzaoro