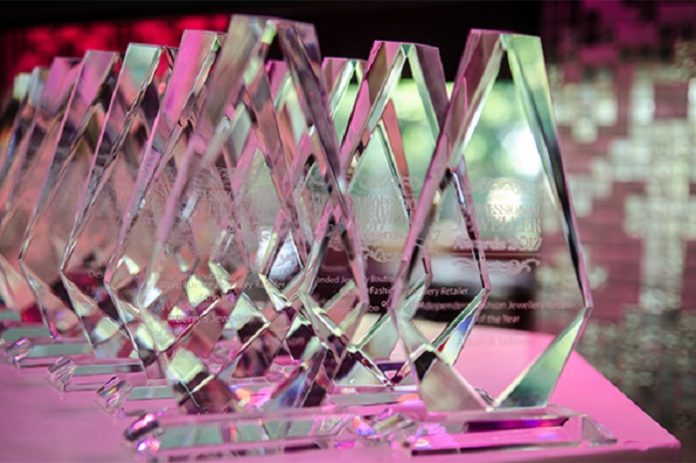 There is now just six days to go until the 2018 PJ Awards, when retailers, exec chefs, brands and suppliers will come together to honour the industry's most innovative businesses.
Tickets for the awards, which kick off at 7pm on Monday, September 3 at the Bloomsbury Ballroom in London – the second night of International Jewellery London show.
More than a dozen awards will be presented on the night, with some of the industry's most respected national retailers, inspiring independents, leading suppliers, and big brands among the candidates vying to get their hands on the silverware.
The event is supported by category sponsors Cadfolio, Kit Heath, Parify, River Mounts, Sif Jakobs Jewellery and V12 Finance.
Professional Jeweller editor, Stacey Hailes, shares: "I am really excited for this year's awards. It's set to be bigger and better than before, with many of the UK's leading professionals booked in to attend.
"We can't wait to reveal this year's winners, and look forward to toasting the entire trade's year of achievements on Monday."
The evening will see guests enjoy a three-course meal and unlimited wine as they get to cheer on the finalists and network with the best of the industry. All of the winners will be announced on the night.
News Source: professionaljeweller.com