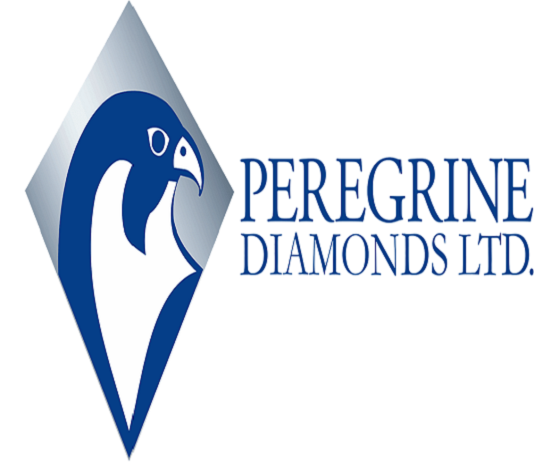 Peregrine Diamonds Ltd announced that it has completed drilling of three diamond  holes  at its 100%-owned Chidliak Diamond Project near Iqaluit, Nunavut, Canada. The total number of metres drilled was 1,474.
"Core hole CHI-050-17-DD36 (DD36) is a 378-metre vertical hole that intersected kimberlite from 4.5 to 295.8 metres below surface (mbs), consistent with the resource model for the CH-6 kimberlite," the Company elaborated, "Core hole CHI-050-17-DD38 (DD38) was drilled at -60 degrees inclination for a total hole length of 560 metres, equivalent to 485 mbs. DD38 intersected 190.2 metres of typical olivine-rich CH-6 kimberlite from 277 to 442 mbs. The DD38 result confirms the in-section result from DD33 previously reported, delineating expanded margins for the high grade CH-6 kimberlite with depth. Core hole CHI-050-17-DD39 (DD39) is a 536 metre near-vertical hole. This hole ended in kimberlite at 532 mbs and confirms the kimberlite extends beyond 500 mbs, the current planned extent of the resource expansion programme drilling in 2017."
Tom Peregoodoff, Peregrine's President and Chief Executive Officer, commented: "We are extremely pleased with the drill results to date. It is especially encouraging to see that DD38 confirms the result from DD33 and that the CH-6 kimberlite is expanding in size with depth. This additional kimberlite material could provide a significant uplift to contained carats as we look to recalculate the resource later this year. In addition, hole DD39 confirms the high grade (average 2.45 carats per tonne) CH-6 pipe continues at depths below 500 metres and provides future resource expansion opportunitites. Drilling continues and with these results we are confident that we will meet our objective this year of expanding the CH-6 resource below the 260 mbs base of the current Inferred Resource."
Peregrine had said, in an  earlier  statement, that the 2017 drilling programme at Chidliak aims to further delineate the CH-6 kimberlite, so that this high-grade resource can be expanded to a depth of 500 metres below surface.
DD36, a vertical HQ-diameter hole, was designed so that kimberlite could be accessed at 260 and 380 mbs  for microdiamond sampling. "The DD36 result delineates a southward plunge for the northern portion of CH-6, consistent with previous modeling of the CH-6 kimberlite," the Company said. Peregrine also reported that a  unique, spatially restricted, textural sub-unit of CH-6 kimberlite named KIM-G occurs at 149 to 189 metres depth in vertical hole DD36.
DD38   was designed to provide a roughly east-west intercept of kimberlite in the 260 to 500 mbs depth range.  "The DD38 result provides a 98 metre in-section diameter for kimberlite within the CH-6 pipe, slightly larger than the 90 metre in-section diameter reported for DD33 by the Company on July 26, 2017," Peregrime elaborated.
DD39 was designed to provide a near-vertical intercept of known high-grade KIM-L kimberlite from 3.9 to beyond 500 mbs. "Except for a 32 metre country rock intercept at 347 to 379 mbs, interpreted to be a xenolith, the entire length of DD39 consists of KIM-L," the Company reported.