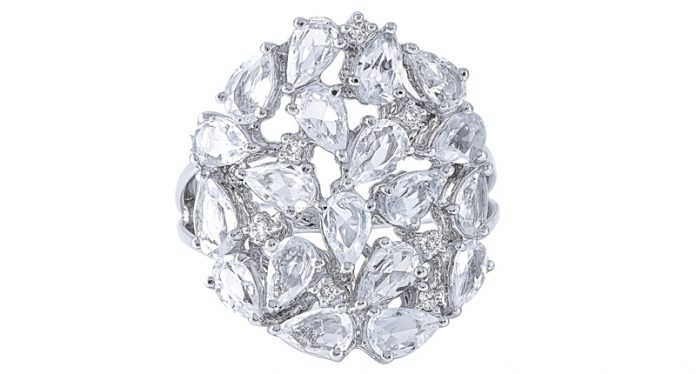 'Tis the season for holiday parties and a festive cocktail ring is just the jewel to enhance a go-to party look.
Ayva Jewelry's Ines ring packs a lot of punch for its $3,465 price tag, due to its economical mix of diamonds and sapphires.
The 18-karat white gold ring features 3.65 carats of rose-cut pear-shaped white sapphires (also available in other sapphire shades) accented with 0.10 carats of white diamonds.
News Source: nationaljeweler.com