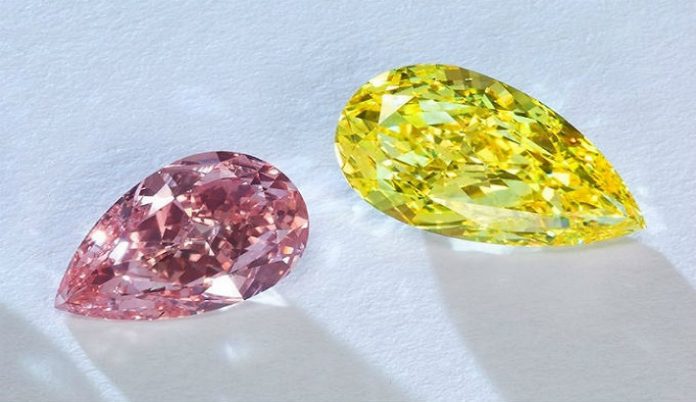 Pink diamonds registered a 0.4 percent price hike in the second quarter of 2019, outshining their blue and yellow counterparts, according to the Fancy Color Research Foundation (FCRF).
FCRF's Q2 2019 Fancy Color Diamond Index also indicated a 0.1 percent drop in the overall prices of fancy colour diamonds during the period in review.
Eden Rachminov, FCRF Advisory Board member, commented, "The recent price declines in the white goods created an overall negative psychological effect on all diamonds. This is probably the reason we also witnessed a decline of 0.1 percent in the Fancy Color Index. Definitely a good time to buy now."
Prices of all fancy vivid pinks rose 1.3 percent, with gems of 2 carats and 3 carats recording price increases of 2.8 percent and 2.6 percent, respectively. Pink diamonds of 1 carat and 1.5 carats meanwhile saw a 0.7 percent and 0.2 decline, respectively.
Blue diamond prices were down 0.3 percent, dragged down by a 0.9 percent dip in the 8-carat to 10-carat category. Gems of 1.5-carats in all saturation levels climbed 2.3 percent while 1.5-carat fancy vivid blues recorded a 4.8 percent growth.
Prices of yellow diamonds slid 0.8 percent, primarily due to a sharp decline in the 1-carat to 3-carat group. Fancy yellows in the 8-carat category saw a surprising upturn of 2.1 percent.
FCRF tracks the pricing data for yellow, pink and blue fancy colour diamonds in the major global trading centres of Hong Kong, New York, Geneva and Tel Aviv.
News Source: idexonline