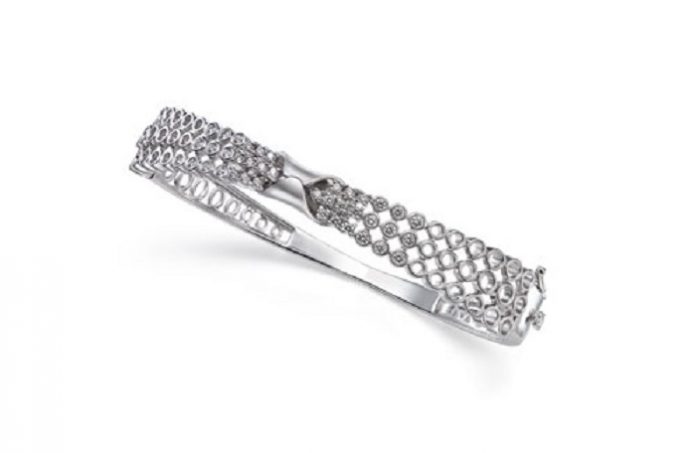 Two recent reports brought out by leading trade bodies Platinum Guild International (PGI) and World Platinum Investment Council (WPIC) indicate that demand for platinum jewellery continues to rise during Q2 2018 across India, the US and many other countries, but remains dull in China, the largest platinum jewellery market in the world.
WPIC's Platinum Quarterly reports that platinum demand from jewellery fabricators was 590 koz in the second quarter of 2018, flat year-on-year due to a decline in demand from China which was only partially offset by modest growth spread between all other regions.
In China, platinum jewellery continues to lose out to yellow and white gold as consumers' tastes change, WPIC said noting that the jewellery market as a whole remains challenging with total jewellery retail sales in mainland China dropping 10% year-on-year in Q2'18. The report notes a 23% rise in demand in Hong Kong due to a relatively weak local currency which led to a rise in tourist traffic and demand.
It also reported that Indian jewellery demand saw relatively small growth compared to other quarters as Adhik Maas occurred in Q2'18, an inauspicious period which reduced wedding-related sales, and Q2'17 provided a high base due to purchasing ahead of the introduction of the Goods and Services Tax.
Meanwhile, US demand was strong, aided by the lower platinum price, and imports of solid platinum metal were at the highest level in H1'18 since before 2010, up 4% year-on-year, the organisation said.
While European sales have not seen the same level of growth as those in the US, hallmarking figures are showing that platinum is expanding its market share as the platinum price fell further than the gold price, increasing platinum's discount to gold, WPIC reported.
Releasing the Platinum Jewellery Business Review (PJBR), a PGI publication, the organisation noted that the platinum jewellery market in India and US remained buoyant. PGI CEO Huw Daniel said, "As the second biggest user of platinum, the jewellery market is critical to the future success of the platinum industry."
However, WPIC predicts a drop in demand for platinum jewellery over the full year of 1% (-15 koz) to 2,445 koz as the weakness in the Chinese market is likely to continue, and will not be offset by the projected increases in demand from other regions of the world.
It said that low platinum price is anticipated to continue to disincentivise recycling in H2'18 and hence jewellery recycling is expected to decline by 10% in 2018 to 505 koz.
The report however, noted that India is set to contribute the highest number of ounces to global growth and to be the fastest growing market in 2018. Platinum's market share is expanding from a very low base as retail chains in the country are increasingly stocking platinum jewellery, WPIC reported.
News Source: gjepc.org